Newsletter – April 16, 2016
[Breaking News] No Prison Sentence for Boiling Alive 600 Cats!!
This is update on the case "600 Stray Cats Boiled Alive".
Chung OO, who was charged in May of 2015 for capturing and boiling alive 600 stray cats which were sold to the "health food centers", was sentenced to 10 months imprisonment, 2 years probation and 80 hours of community service on April 6, 2016 by Changwon District Court. However, in Korea Chung OO will not be going to prison, and will only serve time if he commits the same criminal act within the 2 year probation period. Only then, will he go to prison for 10 months plus the sentence for any new crime he commits. This is a slap on the wrist for such horrendous cruelty and the violation of the Animal Protection Act.
To protest this outrageous sentence and ask for an appeal of the sentencing, on April 11, Busan Korea Alliance for the Prevention of Cruelty to Animals (Busan KAPCA) and Korean Animal Welfare Association (KAWA) held a protest and a press conference in front of the Changwon Supreme Prosecutors' Office , but were unable to meet with the prosecutor. They plan to continue protests through a one person relay protest in front of the Changwon Supreme Prosecutors' Office.
Click HERE for more info and call for action!
Click HERE to sign petition.
창원검찰청: 고양이 6백여마리 죽인 <나비탕 사건>에 대한 재판결 촉구 서명하기 클릭!!
​Photo: Busan KAPCA.
​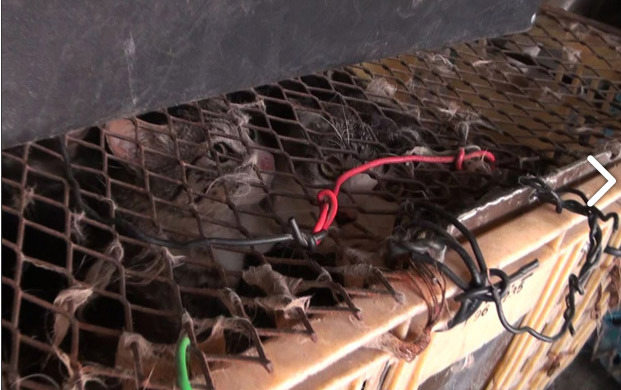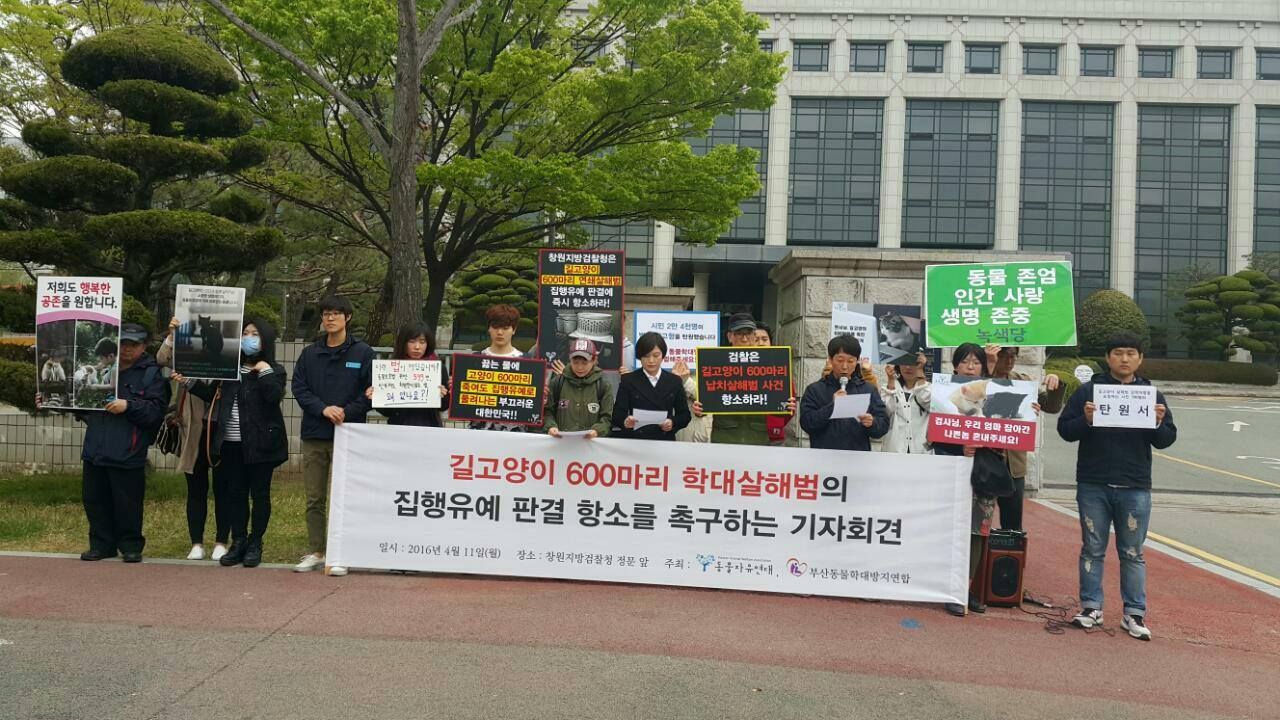 Urgent: Help keep Nami free from prosecution, so she can carry on fighting for the dogs!

Sign this petition to the South Seoul Prosecutors' Office: Drop the defamation charges against Nami Kim!!

While trying to bring photographic evidence to the police about a blatant and illegal act of hanging dogs outside a restaurant, not only has the guilty restaurant owner got off any charges, but now the tables have turned and Nami is the one being charged by the policeman who failed to carry out his duty. This is an unfair and very tough case for Nami, particularly because the police are the ones pressing the charges. So we need to help and support her.

Click HERE to sign the petition and keep sharing.

Click HERE to adopt or sponsor a rescue dog.
"Only a life lived for others is worth living" ~ Albert Einstein