Newsletter – December 3, 2016
2 Clicks to Help Fight Dog Meat Cruelty
Click

HERE

to see this newsletter from our homepage.
​

Support the Proposal for
Stronger Animal Protection Laws in South Korea
Mr. Pyo Chang Won is the chairman of the Animal Welfare Committee at the National Assembly of Korea, and is one of the key men when it comes to the enforcement and legislation of the animal welfare laws.
Last September, Mr. Pyo introduced comprehensive amendments to the Animal Protection Law. These amendments, though not banning the dog and cat meat industry because it is simply not realistic at this time, will clarify and strengthen the law and make punishment for violations more severe. This is an important gateway to ultimately ending the dog and cat meat trade in the future.
We need at least 30,000 signatures to hand-deliver our petition to Mr. Pyo next month. Please sign and share TODAY!
Click

HERE

to learn more.
Ulsan Namgu District Office –
Punish the illegal dog slaughterhouse that stabbed
and bled the dogs to death in front of other live dogs!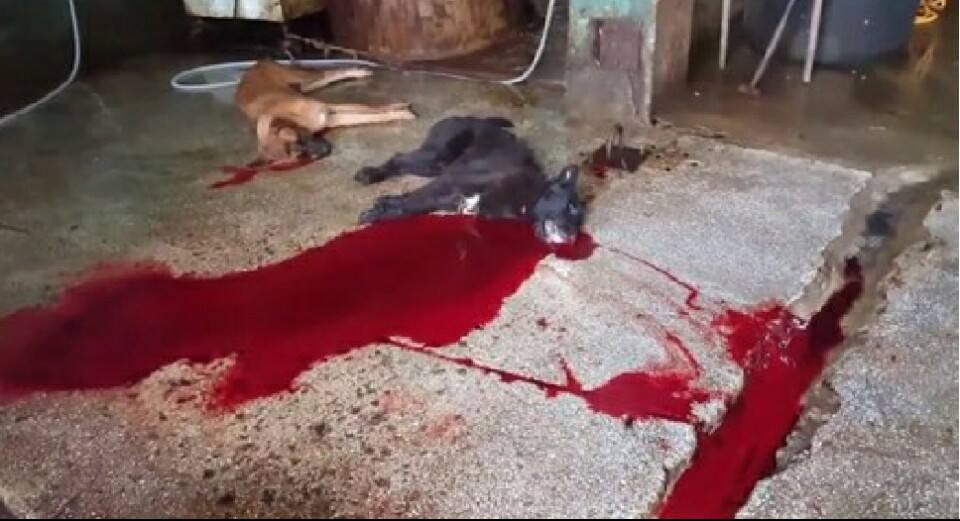 Ulsan District Office has decided not to appeal the decision by the Ulsan District Prosecutors office to not charge the Ulsan Sangae-dong illegal dog slaughterhouse owner and the worker who were granted suspension of prosecution/indictment. They had slaughtered the dogs by stabbing them in the neck and letting them bleed to death in unimaginable agony in front of other live dogs watching in horror. This illegal dog slaughterhouse had clearly violated many of Korea's laws and they must be prosecuted and punished. We ask that the Ulsan Namgu District Office seek to appeal the Ulsan District Prosecutors' decision not to prosecute these criminals.
Click HERE to learn about this case.
Click HERE to watch the video on Busan KAPCA's Facebook.
Video: Busan KAPCA.

Join us in Australia – February 9, 2017
Protest the horrific & cruel dog meat trade in South Korea!
On the 9th February 2017 – one year out from 2018 Winter Olympics held in PyeongChang, South Korea…..come to a protest outside the Korean embassy in Australia's Capitol!…Boycott Korea! Boycott the Winter Olympics! Lobby the South Korean government to shut down this cruel and barbaric practice!….Please let Francie and Susan, the organizers, know if you plan to attend, as they need to know numbers. Thank you!
Location: Korean Embassy, 113 Empire Circuit, Yarralumla, ACT.
Date/Time: February 9, 2017. Thurday. 9 am – 5 pm. Come when you can and stay as long as you can.
Contact: Francie Campbell, [email protected]
RSVP on Facebook or send the organizer an email if you will be coming. Thank you!
Can you organize a protest where you are on the 9th February, 2017 –
​to coincide with ours?…..If so, click HERE for Francie's tips on how.
Photo: Korean Embassy in Australia, Busan Gupo Dog Meat Market. Busan KAPCA.

We have many Sister/Friendship City Campaigns going on now.
Please add your voice TODAY to help the Korean dogs.
"Never, never be afraid to do what's right, especially if the well-being of a person or animal is at stake. Society's punishments are small compared to the wounds we inflict on our soul when we look the other way."
-Martin Luther King, Jr.