Newsletter – February 22, 2017
Making a difference one city at a time
Click

HERE

to see this newsletter from our homepage.​
​
Join the Bi-Monthly Thunderclap Campaign
to Boycott Pyeongchang 2018 in South Korea.
Please join us to speak out against the South Korean dog and cat meat cruelty. Join our Thunderclap campaign to say "Boycott PyeongChang 2018 Olympics in South Korea"!
Click HERE to join TODAY.
Click HERE for more Thunderclap Campaigns you can join.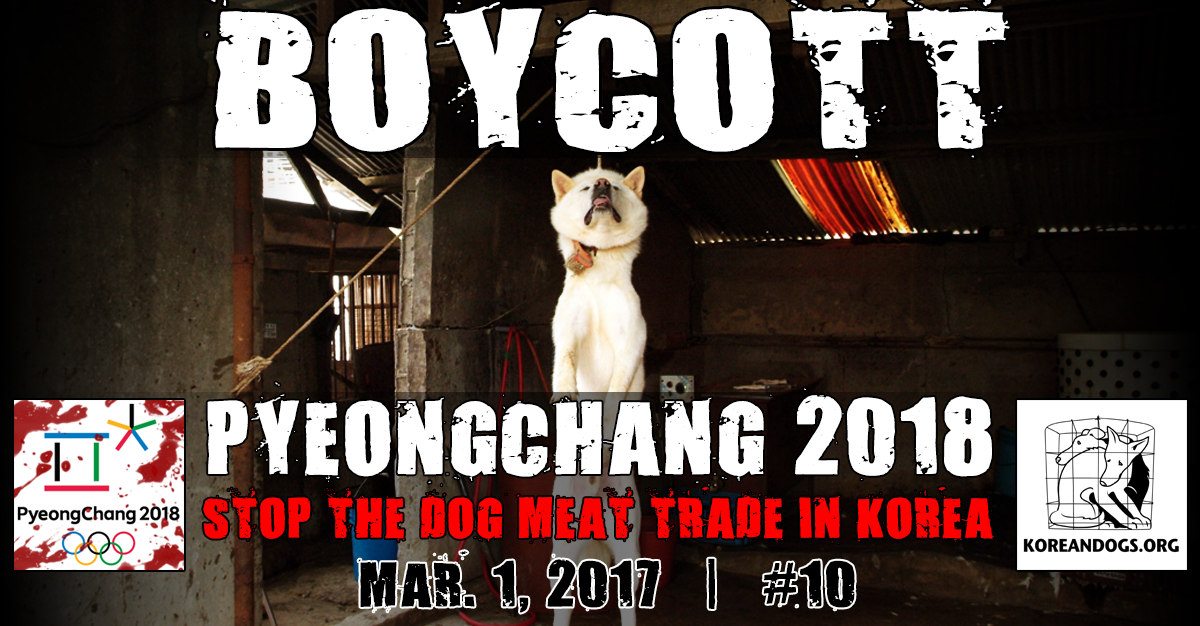 Bellingham Mayor responds to call to action
against the dog meat trade.

Our thanks go out to Mayor Kelli Linville, of the City of Bellingham (Sister City with Cheongju, in South Korea) who responded to our campaign appeal to contact their Korean counterparts about the dog meat cruelty in that city.

Mayor Kelli wrote that she values the sister city relationship and is "a firm supporter of the humane treatment of animals". Her email goes on to state that she "will continue to build a peaceful relationship with Cheongju, with continued expression of my desire for humane treatment of people and animals alike."
We are grateful to Mayor Kelli and her colleagues for replying to us, and for her support in the fight against animal cruelty.
​
Click HERE to learn more and send a Thank You email to the Mayor Linville.
Photo: Dog meat market/slaughterhouse in South Korea. Yellow dog.
"Injustice anywhere is a threat to justice everywhere."
– Martin Luther King, Jr.
"어느 한 곳에서 불의가 있으면 모든 곳의 정의에 위협이 됩니다."
– 마틴 루터 킹