Newsletter – January 15, 2015
Documentary trailer:
AN EXPOSÉ ON THE DOG MEAT INDUSTRY IN SOUTH KOREA
A new trailer for the documentary in the works by the Korea Observer (Korean English news) has just been released.
We are grateful to the Korea Observer team for taking on this very important documentary project.
Korea Observer is seeking volunteers who can translate Korean into English for their documentary. Based on the ability, a nominal compensation is possible. Please click HERE to contact the Korea Observer if you are interested in volunteering.
Please click HERE to share this trailer with South Korean government agencies.
Click HERE to watch the trailer.
Click HERE to support this documentary by donating.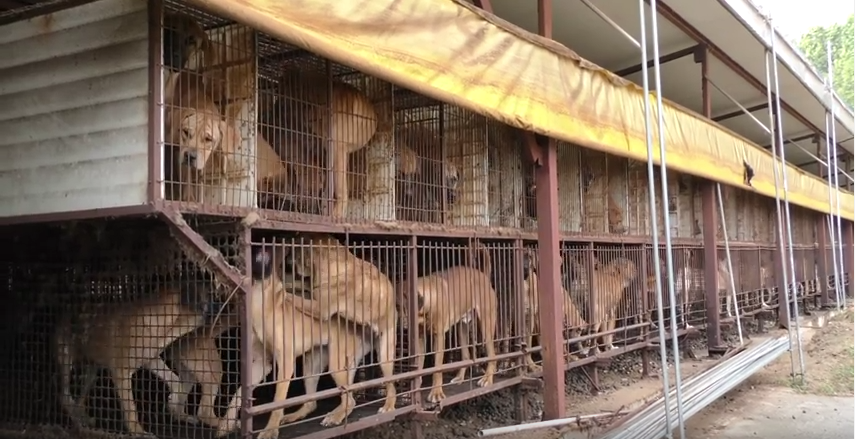 Nami Kim and Her Team's New Rescue – Incheon Munhak Dog Farms

Sharing for Nami Kim and her team.

We want to give new life to more dogs. This rescue will be the best Christmas present to the dogs at the concentrated dog farms in Munhak. Although I am still in the hospital, Nuree and Rahel, from our rescue team went ahead and made the dog farmer surrender ten dogs to us.

The dogs are now either at the vets or being boarded elsewhere. These small sized dogs at the dog farm are mostly from a huge puppy mill in nearby Munhak-dong, Incheon. Cocker Spaniels and Poodles from the puppy mill are supplied to the meat market by these butchers. Sadly, we found two dead dogs on the ground and discovered recently slaughtered dogs in baskets.

We are hoping that early next year the entire area will be developed by the city of Incheon, and the dog farms will be closed.
Click HERE to watch the video and for more info. Click HERE for the latest updates from Nami Kim and her team.
Sister City Campaign. This time we are targetting Incheon!
Incheon, South Korea is one of the largest dog meat markets in South Korea. There are "Hell Holes" like this all around Incheon. There are laws in South Korea against selling dogs and cats for consumption, yet these laws are blatantly ignored. Therefore, we are expanding our Sister City Campaign to shed the light on this horrendous and shameful cruelty perpetrated in Incheon.
Incheon has four sister cities in United States – Burbank, Philadelphia, Anchorage, and Honolulu. Please visit the Call for Action pages below to sign the new petitions addressed to the mayors of these cities and to take simple and quick actions to urge the mayors of Incheon' sister cities to help put an end to this travesty. Click below for Call for Actions!
Burbank
Philadelphia
Anchorage
Honolulu
Video: Nami Kim Team. Munhak-dong, Incheon.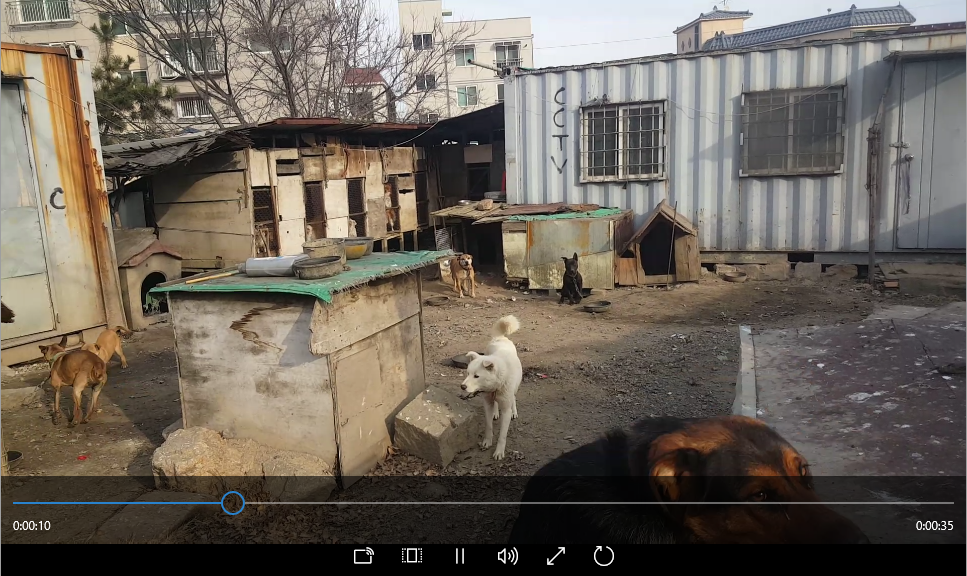 Yongdang Dog Farm Shut Down

Nami Kim shared a great news about the "Hell Hole" dog farm and slaughterhouse in Yongdang-dong, Yangsan! Although it wasn't possible to rescue the dogs at this horrible place she has succeeded in putting the farm out of business. That means no more dogs will be tortured and killed at this farm. Thank you, Nami Kim, for your perseverance and dedication to get this place shut down!

We have closed the petition declaring victory: Close down the "Hell Hole" illegal dog farm/slaughterhouse in Yangsan, Yongdang-dong, South Korea and save the dogs!

Click HERE for more info.
Write to your government representatives!
Please write to your government representatives and request that they urge South Korea to ban dog and cat consumption!
Albert Einstein said, "The world is a dangerous place, not because of those who do evil, but because of those who look on and do nothing." There is an evil taking place in South Korea right now, and we can no longer look on and do nothing. This evil is the South Korean dog and cat meat industry, and it is the responsibility of the world community to speak out against this horrific cruelty being perpetrated against millions of helpless dogs and cats.
How can you help? One way is to contact your government representatives and urge them to speak out on your behalf. In the UK, animal rights communities were successful in persuading their government to listen and, ultimately, to pledge their support in fighting the atrocity of the Asian dog and cat meat trade. It is possible to make your government listen. The millions of dogs and cats in South Korea who are horribly abused and brutally slaughtered don't have a voice, but you do. Click HERE to take action.
Photo: Documentary trailer: Man bites dog in South Korea

"Injustice anywhere is a threat to justice everywhere." ~Martin Luther King,Jr.
"어느 한 곳에서 불의가 있으면 모든 곳의 정의에 위협이 됩니다." ~마틴 루터 킹