Newsletter – July 20, 2017
New Sister/Friendship City Campaigns & Lots More!
Click

HERE

to see this newsletter from our homepage.​
​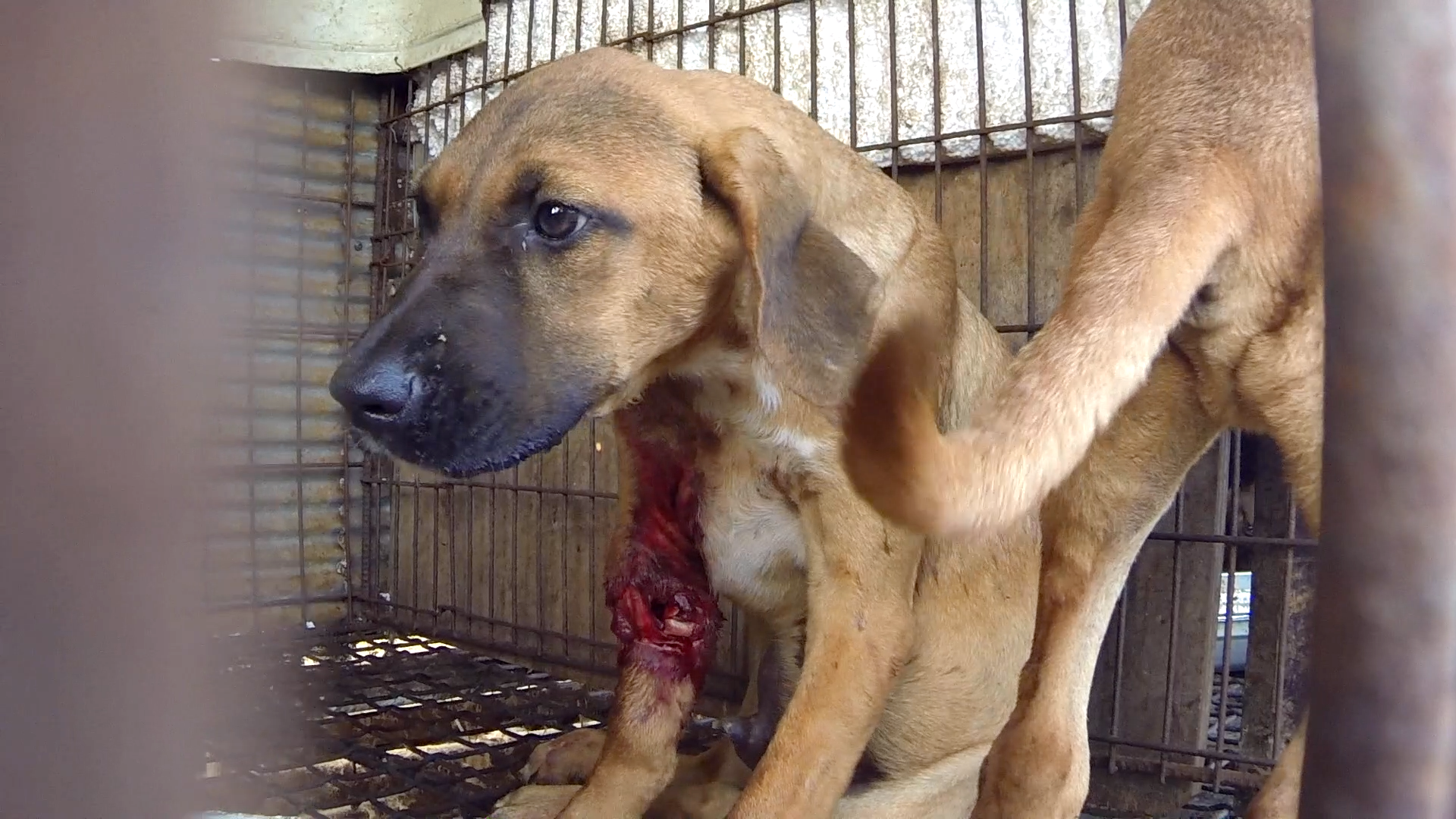 [Call for Action] Dog meat farmers trading
​hundreds of dogs in the hillside in Yangsan
Busan Korea Alliance for the Prevention of Cruelty to Animals (Busan KAPCA)and Kookje newspaper reported the below story:
A scene has been recorded of dog meat farmers from across the country trading hundreds of dogs at a hillside of Yangsan(Gyeongsangnam-do Province). On July 11th, the Busan KAPCA exposed video of dogs, raised for consumption, being secretly traded on July 4th at a hillside in Yangsan. Dog farmers from across the country were trading these dogs.
The footage contains pictures of seven or eight large Dosa dogs in a tiny and rusty metal cage with no space in which to move. During the course of the trade, dogs that were not cooperating were jabbed with iron sticks. One struggling dog is shown being grabbed by the collar. It is estimated that there are several hundreds of dogs in metal cages that are lined up in vacant lot. The dogs were being sold for 400,000 to 600,000 Korean won each, and it was estimated that up to 250 dogs were being sold daily.
Click HERE to learn more and take action.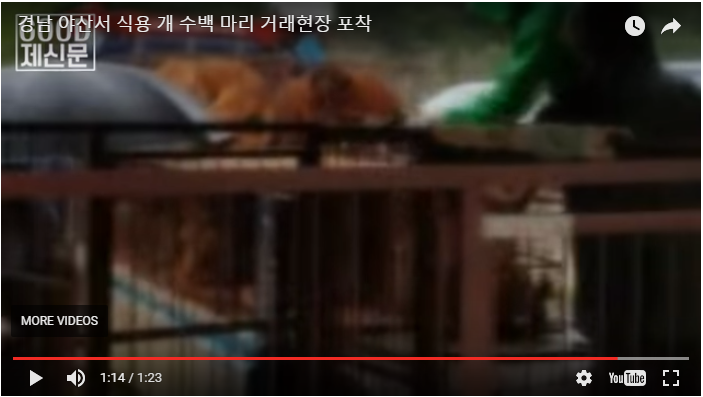 Thunderclap against Cruelty! Join all today!
Please click the below photo to join.
Click HERE to join all Thunderclap campaigns.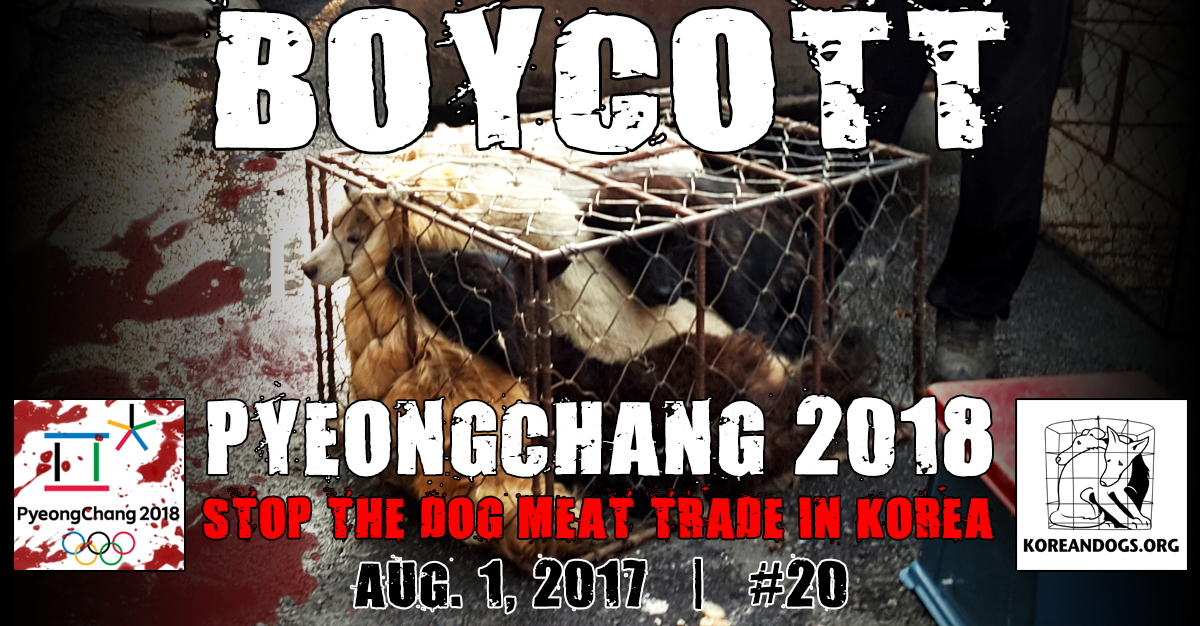 "The Dog Meat Professional: South Korea" book is now available
The Dog Meat Professionals: Investigating the South Korean dog meat trade by James Hyams is now available at Amazon.com.
From the author: This book is a by-product of the most in-depth and balanced investigative documentary into the dog meat trade in South Korea to date. To get the information to write this book and produce the documentary, we went deep into the world of the dog meat farmers, slaughterers, and activists and have consequently exposed the realities of the dog meat trade from birth, growth, reproduction, slaughter, and consumption. For activists, this journey is about saving the dogs. For the dog meat association, dog farmers and merchants, this journey is about maintaining their livelihood. Both parties believe mistruths about the dog meat industry which are perpetuated by international animal activists.
Click HERE to learn more.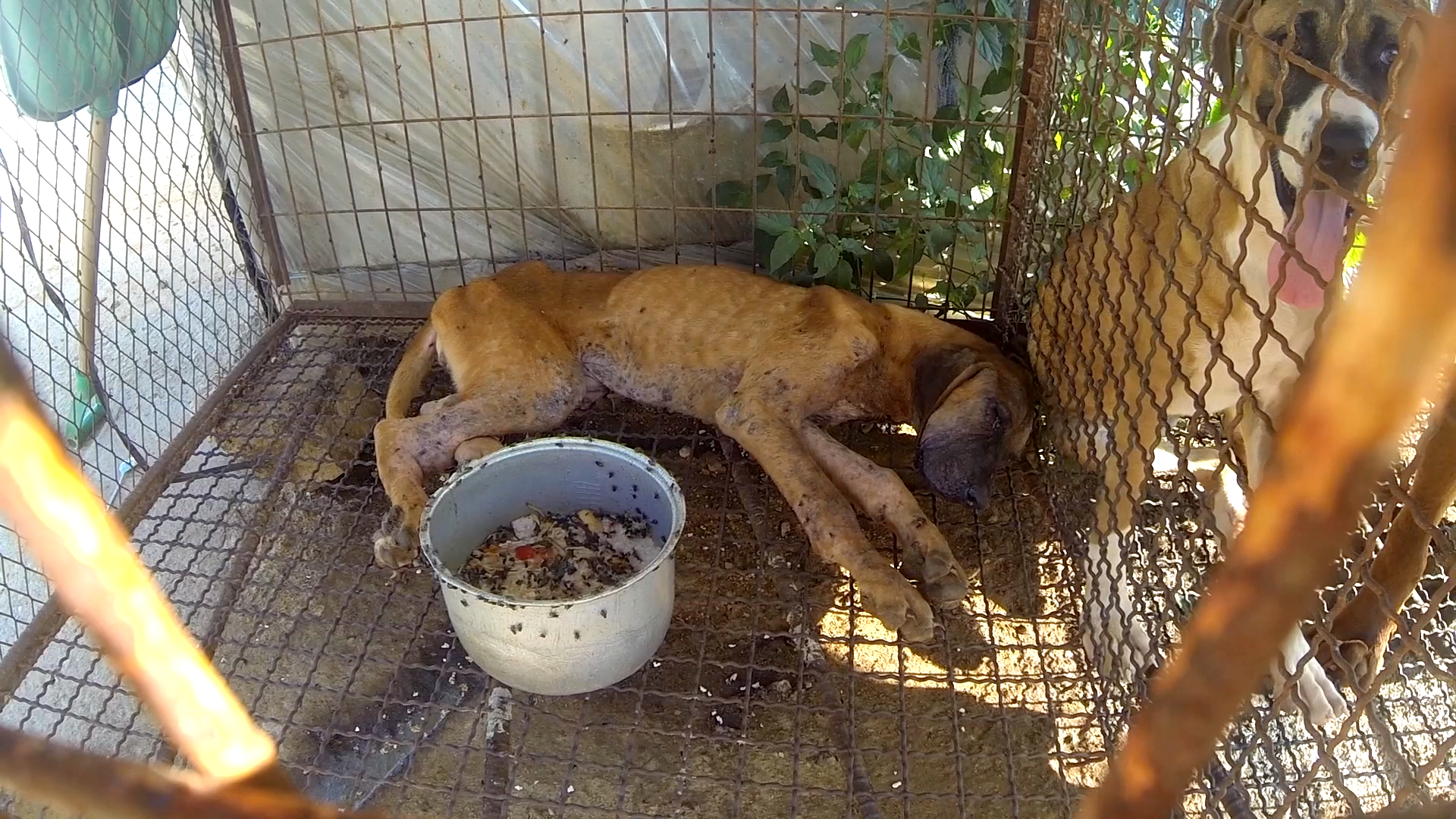 Day 2 Demonstration is Tomorrow!
The Animals' Battalion
2017 'Boknal' Demonstrations in New York
We are very excited that the New York based animal rights group
"The Animals' Battalion"
will be organizing demonstrations in front of the Korean Consulate General's Office for the third year in a row for the 3 days of Boknal (dog eating is ritualized in Korea – Chobok 7/12, Joongbok 7/22, and Malbok 8/11 in 2017). They held 3 demonstrations in the previous two years at the same location and were covered by ABC network news in New York and also South Korea.
Day 1 of the demonstration
had a great turn out but we need more activists for the Day 2 and 3. So would you please join us?
Day 2: Friday, July 21, 2017 Click HERE for Facebook Event.
Day 3: Friday August 11, 2017 Click HERE for Facebook Event.
Where: Consulate General of the Republic of Korea
460 Park Ave, 57th Street, New York, NY 10022
Time: 2:00 pm – 5:00 pm
(Consulate Hours: Open • 9:00 am – 12:00 pm, 1:30 – 4:00 pm)
Posters and brochures will be provided but homemade posters, props and other materials are encouraged! We also have petitions to be signed and sent to the Ambassador of South Korea. Free t-shirts for the volunteers (while supplies last).
Click HERE for all of our upcoming events.
Click
HERE
to join the Demo from your home – Phone Blitz.