Newsletter – March 15, 2017
McDonald's Responds | Thank you, Duvall Councilman Walker!
Click

HERE

to see this newsletter from our homepage.​
​
Pyeongchang's project to hide
the Dog Meat Restaurants from Olympic visitors!
Translations in 10 Languages!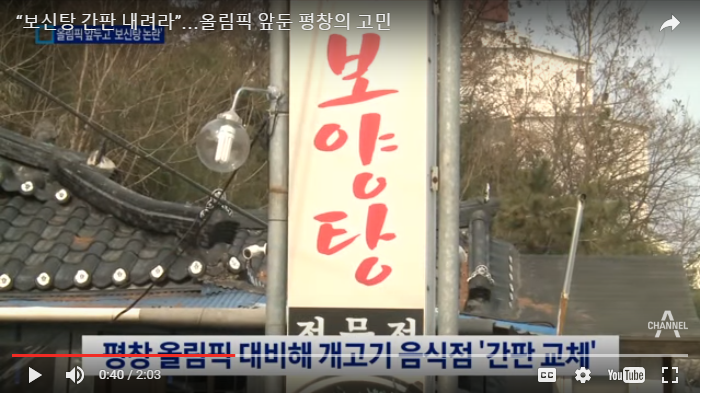 Councilman Jason Walker of Duvall responds to call to action against the dog meat trade

​We have received a response through a Facebook message from Councilman Jason Walker of Duvall, Washington regarding our campaign. We asked them to take action over the dog meat trade in Jangheung, South Korea. We are grateful to Councilman Walker for responding to our concern so quickly, and expressing his condemnation of the dog meat cruelty in Korea. We hope that the Duvall City leadership will decide to use their position to speak out against the horrible cruelty, and urge Jangheung County to enforce the law to close down the illegal dog meat industry.

Click HERE to learn more and send Councilman Walker a Thank You email.

​Click HERE for Friendship City Campaign – Jangheung, South Korea – Duvall, Washington
Response from McDonald's
– PyeongChang 2018 Olympic Sponsor
| | | |
| --- | --- | --- |
| We received a response from McDonald's regarding our campaign asking the sponsors of PyeongChang 2018 Winter Olympics to help bring an end to the dog and cat meat trades in South Korea. We are disappointed with this response. Please send your letter, post on their Facebook, tweet, call,… We must not give up until the millions of dogs in South Korea are free from nightmarish cruelty. Click HERE to learn more. | | |
Stop the Yulin Dog Meat Festival!
Now in 7 Languages!
Please sign our petition and send a letter using your own words or our petition message.

Click HERE to take action.

"There may be times when we are powerless to prevent injustice,
but there must never be a time when we fail to protest."
― Elie Wiesel