Newsletter – May 14, 2016
Mayor Marick receives 'whitewash' reply from Anseong | Victory in Bucheon
Mayor Marick receives 'whitewash' reply from Anseong
In response to our Sister City Campaign/petition, and the many e-mails received from concerned individuals, Mayor Christine Marick's office made contact with their counterparts in Anseong. Click HERE for the Sister City Campaign!

We are very grateful to Mayor Marick and her colleagues for taking swift action; however, we are disappointed that the City of Brea has been 'brushed off' with the disingenuous reply from the city offices in Anseong, who were quick to respond but simply stated that "the alleged practices are in fact illegal in Anseong, and carry severe penalties".

We are again contacting Mayor Marick, to thank her for responding to our concerns but to point out that, although the Anseong statement is true, it is whitewashing the fact that these laws are neither policed nor enforced; and merely put in place "to shun criticism from foreign countries."
Click HERE to take action!
Video: CARE. Dog slaughterhouse in Anseong.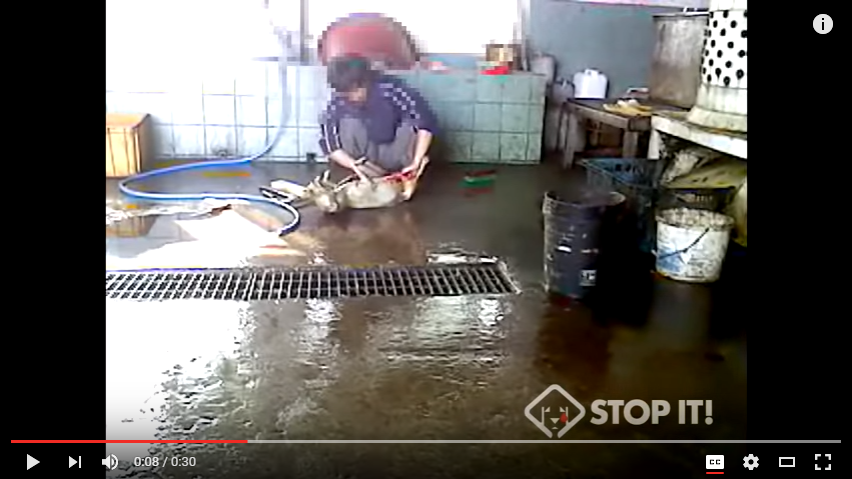 Victory! Bucheon passes animal protection bill
Sharing from Nami Kim and her team's Facebook post on May 12, 2016.
Mr. Kim of the city's animal welfare just shared with me a minute ago that the very first step was taken to designate Bucheon city a "dog meat free zone." This bill enforcing the animal protection law was passed by the city council, and while it's not on a national assembly level it is a good start for other cities to follow. I am so grateful to Mr. Kim; his hard work has paid off and we have more to do together.
Click HERE to read!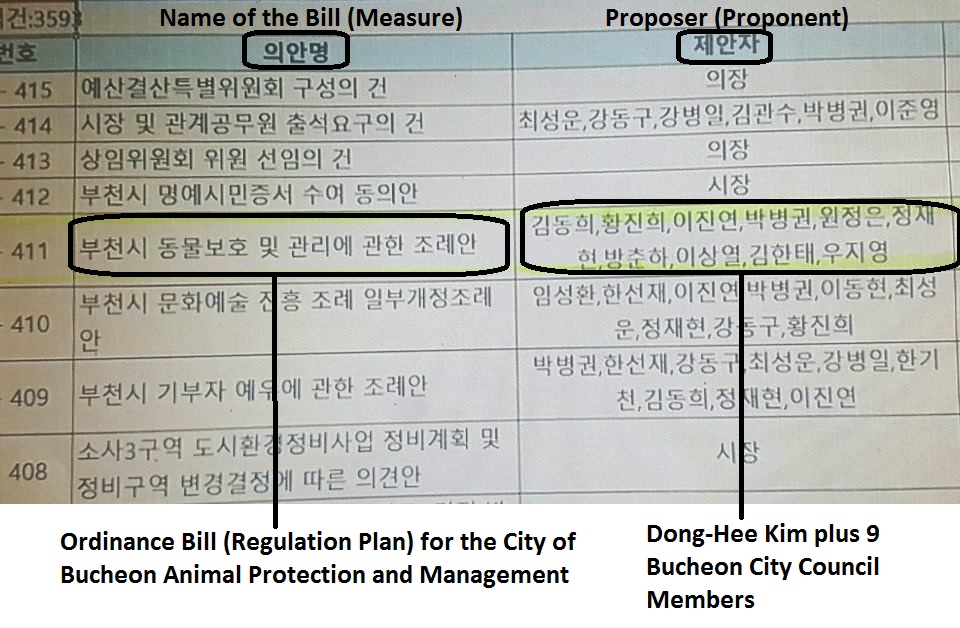 Donate to help Nami Kim and her team continue their rescues and campaign!

Sister City Campaign – Seosan, Korea & Tenri, Japan
Tenri (Nara Prefecture), Japan became Sister city to South Korea's Seosan (Chungcheongnam-do) in 1991.
Yet Seosan, South Korea is responsible for the ongoing horrendous torture and killing of dogs and cats. Seosan is one of the largest dog meat consumption areas as well as dog farm areas in South Korea. If you have ever wondered what hell would be like, just visit or watch the videos of dog farms and slaughterhouses scattered all throughout Seosan. There are countless dog farms from small to very large, markets and restaurants where the dogs, who are tortured their entire lives, end up being slaughtered in the most inhumane ways, such as by electrocution, hanging or beating; and then thrown into boiling water – sometimes while they are still alive.
Click HERE to read and take action!
Click HERE for this campaign in Japanese!
Video: Dog farm in Seosan which breeds 1,000 dogs for human consumption. Hankuk Ilbo.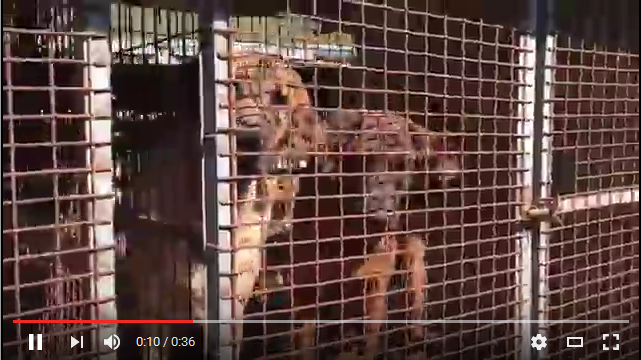 Time is NOW to speak out for the Korean animals!
Boycott PyeongChang 2018!

PyeongChang, in South Korea, is promoting their 2018 Winter Olympics, by stating how 'connected' this event will make everyone involved feel, for example: "People connected: everyone enjoys the Olympics regardless of age and nationality" "Peace connected: the Olympic spirit promotes peace worldwide" But who is not standing in horror at the thought of 'connecting' with a country that, through apathy and inaction, effectively condones the evils of the dog and cat meat trades?

Please let South Korea know that the surest way to connect with all people within their own country – and everyone from around the world – would be to permanently end the dog and cat meat trades -now – before this prestigious event takes place.
Click HERE to take action!

Click HERE to read Steve Spiro (START Rescue)'s letter to the PyeongChang 2018 Press office!
"Sometimes the dogs are hung by the neck then mercilessly bludgeoned all over with a club, bursting their internal organs and killing it brutally and heartlessly.
We must indeed call this a diabolical behavior."
– Beopjeong Buddhist Priest, a South Korean National
"목을 매달아 놓고 개의 전신을 몽둥이로 사정없이 가격하여 내장이 파열되게 하여
잔인 무도하게 죽이는 경우까지 있으니 참으로 인간말종적 행위라고 할 수있다."
– 법정스님