Newsletter – September 16, 2016
Countdown begins for PyeongChang 2018
Countdown begins for PyeongChang 2018.
Time to bring South Korea's shame out of the shadows.
26th September … 500 days to go … and counting …

South Korea is now firmly in the spotlight with the run to the 2018 PyeongChang Winter Olympics, being held from 9th-25th February 2018 … and then the light will be on full beam.

And, while part of the journey for many international tourists visiting South Korea for these Winter Olympics will be to experience
South Korea's promoted 'international cuisine', we want to be sure that they also know about the 'hidden cuisine': products of the cruel and sadistic dog meat trade … that, once again, this country will be keen to keep from foreign eyes.
Out of sight is definitely not out of mind: the barbaric dog meat trade will still be going on. So let's make sure this trade does not get hidden, and let's make sure that South Korea knows they will be held accountable.
Click HERE to take action.
​Photo: SaveKoreanDogs.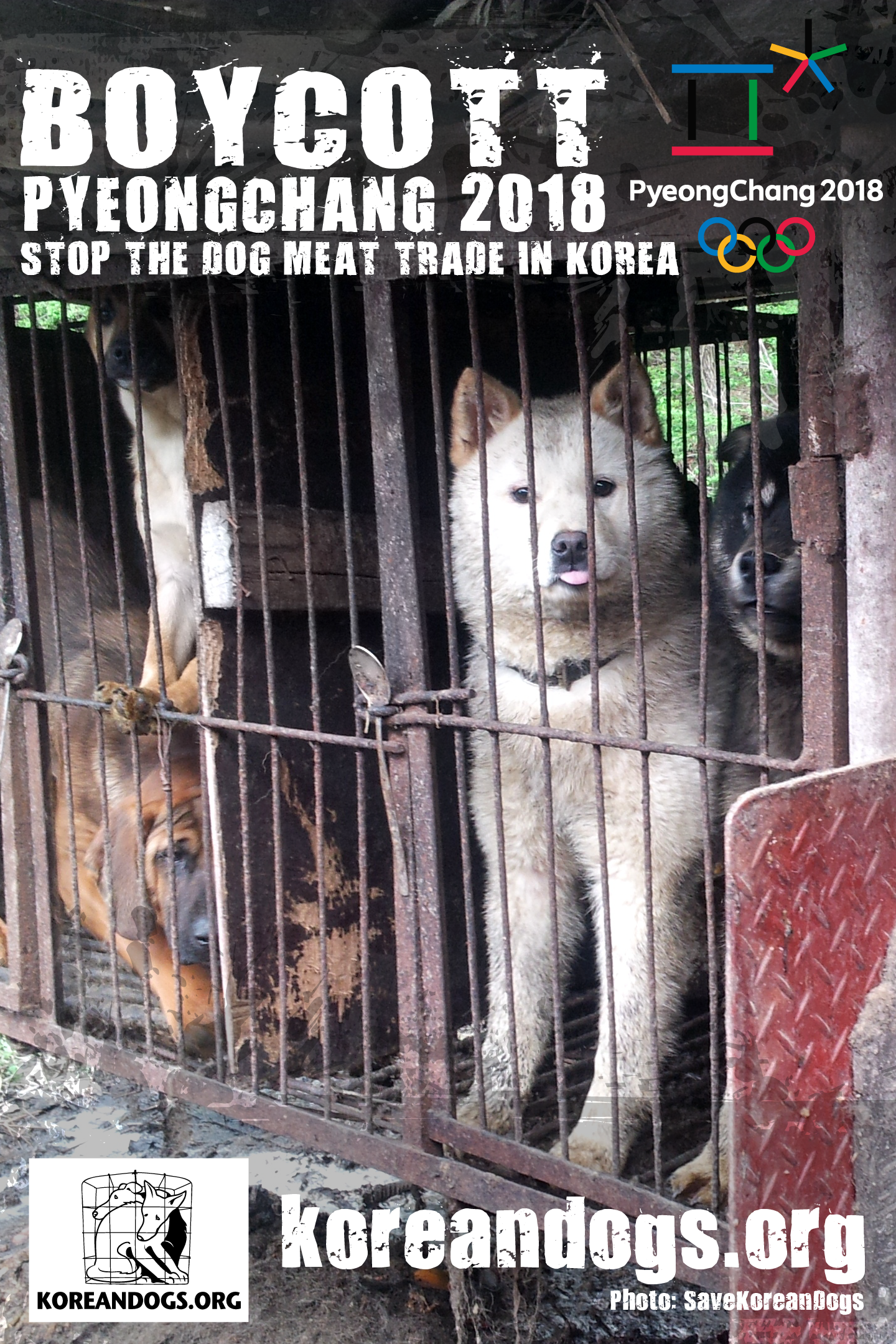 New T-Shirt Fundraiser to Support Busan KAPCA

We are thankful to all the supporters who have helped with our first booster t-shirt fundraiser benefiting the documentary project by the Korea Observer. Your support will contribute towards exposing the horrific cruelty of the dog meat trade in Korea to the world.
​We are now launching our second booster t-shirt fundraiser, benefiting a very dedicated animal rights organization, Busan KAPCA(Busan Alliance for the Prevention of Cruelty to Animals). You have heard their name before but most recently from their exposé of the Ulsan's dog slaughterhouse. So please wear one of our shirts! Help fight the South Korean dog and cat-meat cruelty and bring awareness to our campaign. 100% of the funds raised from the sale of these shirts will be donated to the Busan KAPCA. T-shirts are $15 and long sleeve shirts are $20 plus shipping. Thank you!
Click HERE to order now.
Click HERE for our page.
Busan KAPCA is a registered charity in South Korea. If you would like to donate directly to Busan KAPCA, you can do so by Paypal. Busan KAPCA's paypal account is: [email protected]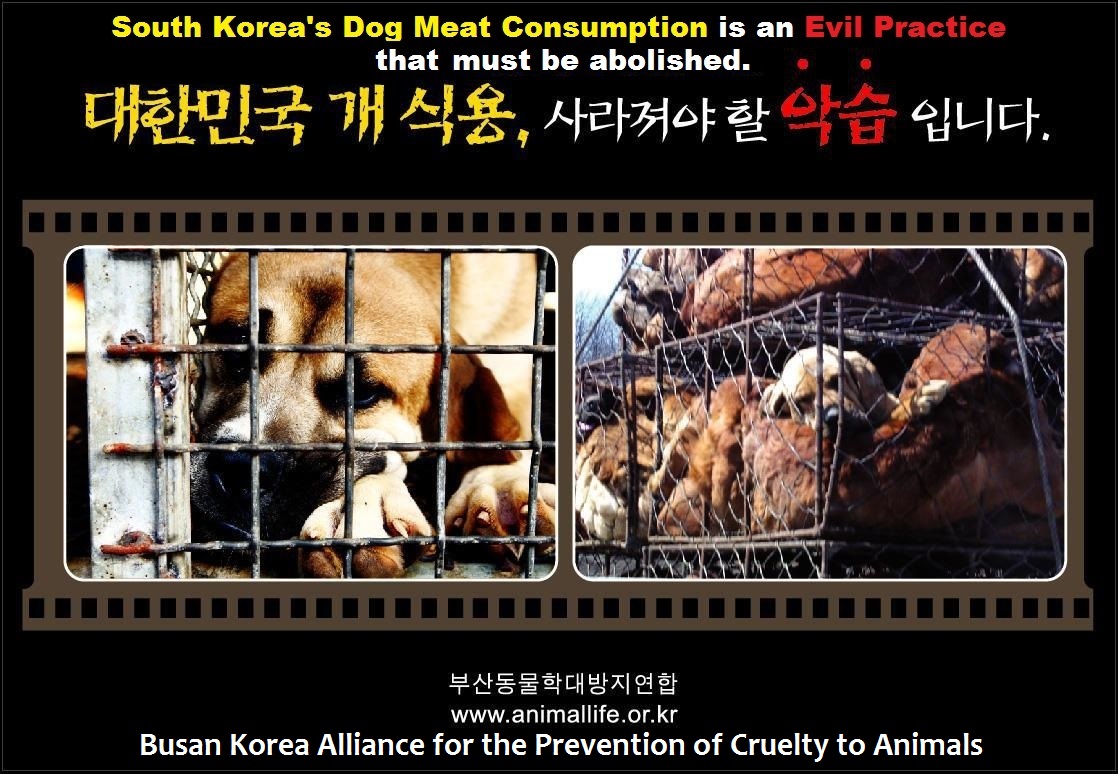 "Our lives begin to end the day we become silent about things that matter."
– Martin Luther King, Jr.