Newsletter – November 29, 2016
"Meat Dog" farm into a boarding facility? | Join us in Australia
Click

HERE

to see this newsletter from our homepage.
New Sister City Campaigns –
Jincheon, Jecheon, Sokcho, Donghae and Changwon
At the beginning of this year we made the decision to focus our efforts on launching as many Sister City campaigns as possible. As of today, we've launched approximately 80 campaigns. To take action on our newest Sister City Campaigns please click each of the links below. We don't say it often enough but without you, our caring supporters in so many countries around the world, our campaigns would not exist and we would not be able to speak out on behalf of the animals suffering in the horrendous Korean dog and cat meat trade. We'd like to take this opportunity to say Thank You for being the voice of those animals who cannot speak for themselves.
​
Jincheon, South Korea –Vallejo, California Petition
Jecheon, South Korea –Spokane, Washington Petition
Sokcho, South Korea –Gresham, Oregon Petition
Donghae, South Korea –Federal Way, Washington Petition
Changwon, South Korea –Jacksonville, Florida Petition
Changwon, South Korea –Jersey City, New Jersey Petition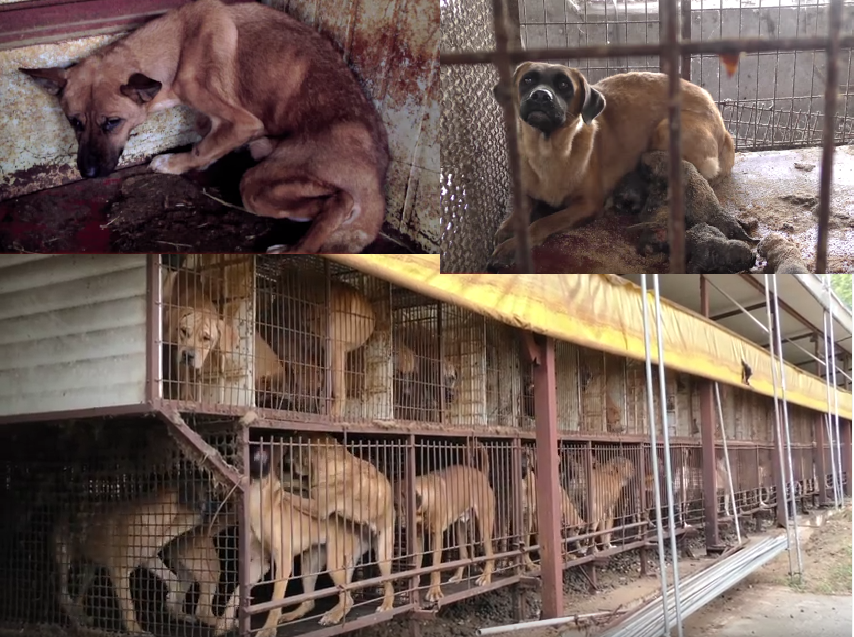 We have many Sister/Friendship City Campaigns going on now.
Please add your voice TODAY to help the Korean dogs.
Join us in Australia – February 9, 2017
Protest the horrific & cruel dog meat trade in South Korea!
On the 9th February 2017 – one year out from 2018 Winter Olympics held in PyeongChang, South Korea…..come to a protest outside the Korean embassy in Australia's Capitol!…Boycott Korea! Boycott the Winter Olympics! Lobby the South Korean government to shut down this cruel and barbaric practice!….Please let Francie and Susan, the organizers, know if you plan to attend, as they need to know numbers. Thank you!
Location: Korean Embassy, 113 Empire Circuit, Yarralumla, ACT.
Date/Time: February 9, 2017. Thurday. 9 am – 5 pm. Come when you can and stay as long as you can.
Contact: Francie Campbell, [email protected]
RSVP on Facebook or send the organizer an email if you will be coming. Thank you!
Photo: Korean Embassy in Australia, Busan Gupo Dog Meat Market. Busan KAPCA.
<상개동 가축시장 잔인한 도살사건,
항고촉구 기자회견에 힘을 모아주십시오-잔인 주의>
Supportive Chattanooga responds to
call to action against the dog meat trade

Andy Berke, Mayor of Chattanooga, has replied to our Gangneung Sister City campaign/petition that we sent to his office (see below), and we are pleased to say that he has responded positively. He feels the same as we do about the need to address any animal cruelty issues, and was grateful to us for bringing this matter to his attention and for sending the video, which he found disturbing but, importantly, did watch. Chattanooga now has an opportunity of re-establishing their dormant Sister City Relationship with Gangneung, and Mayor Berke has said that, at that time, he will take the matter up with them.

​We can sense Mayor Berke's willingness to help in this issue and we would like to thank him and the members of his office for their kind words, and for listening to our concerns and taking action.
Click HERE to learn more and thank Mayor Berke.
SaveKoreanDogs –
converting a "meat dog" farm into a boarding facility
​
SaveKoreanDogs has been working with a "meat dog" farmer to convert his dog farm into a boarding facility for the dogs rescued from the meat industry. They are trying to make this a model case for other dog farmers to follow. Click HERE to follow this story and more from Nami and her team in Korea.
Video: SaveKoreanDogs. Rescued dogs are being relocated from another temporary boarding facility to the this "meat dog" farm converted boarding near the SaveKoreanDogs' sanctuary. Now that they are much closer to Nami and her team, these dogs will be better taken care of.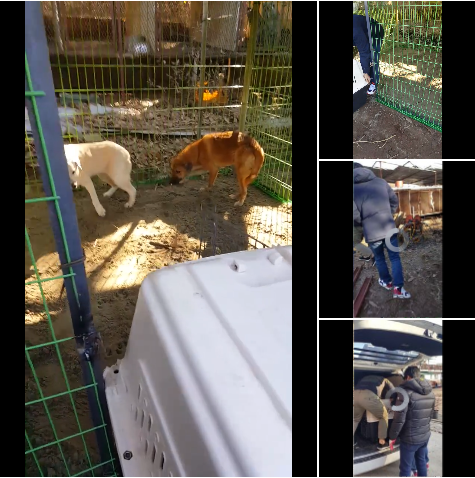 Help SaveKoreanDogs (Nami Kim) save more dogs
from the cruelty of dog meat trade! Please donate today!
"To maintain the integrity of human life, to purify of our emotions for the peace in our society, dog slaughter and dog meat consumption must disappear. The government must strictly govern and eradicate ruthless dog killing and dog farm noise pollution from this society by actively intervening in this issue and thoroughly enforcing the current laws prohibiting this practice."
–
Venerable Beopjeong