Newsletter – August 26, 2016
Will the new Animal Protection Law be passed in Korea? | Join us in San Francisco
Will the new Animal Protection Law be passed in Korea?
​

Mr. Pyo Chang Won is the chairman of the Animal Welfare Committee at the National Assembly of Korea and is one of the key men when it comes to the enforcement and legislation of the animal welfare laws.
Mr. Pyo recently wrote about his childhood and of how the dogs in his life were his best friends, and of how much joy they brought to him in those early years. He also wrote about witnessing gruesome cruelty against dogs by members of his own village and neighboring towns, and of the promise he made as a young boy that some day, when he was grown, he would protect the dogs and stop people from hurting them. Mr. Pyo shared his struggle as a grown man between national pride and wanting to keep his childhood promise to the dogs. His story has been excellently translated into English by volunteer Tami Jussman and can be read in its entirety HERE.
Mr. Pyo is now in a position to take the first step in fulfilling his promise and is doing so by introducing, in September, comprehensive amendments to the Animal Protection Law. These amendments, while not banning the dog and cat meat industry as that is simply not realistic at this time, will clarify the law and make punishment for violations more severe. This is an important gateway to ultimately ending the dog and cat meat trade in the future.
Our thanks and gratitude is extended to Nami Kim of SaveKoreanDogs who submitted a proposal to Mr. Pyo, detailing recommendations for changes to the Animal Protection Law. Her proposal can be read HERE.
Photo: Mr. Pyo Chang Won with Nami Kim. SaveKoreanDogs.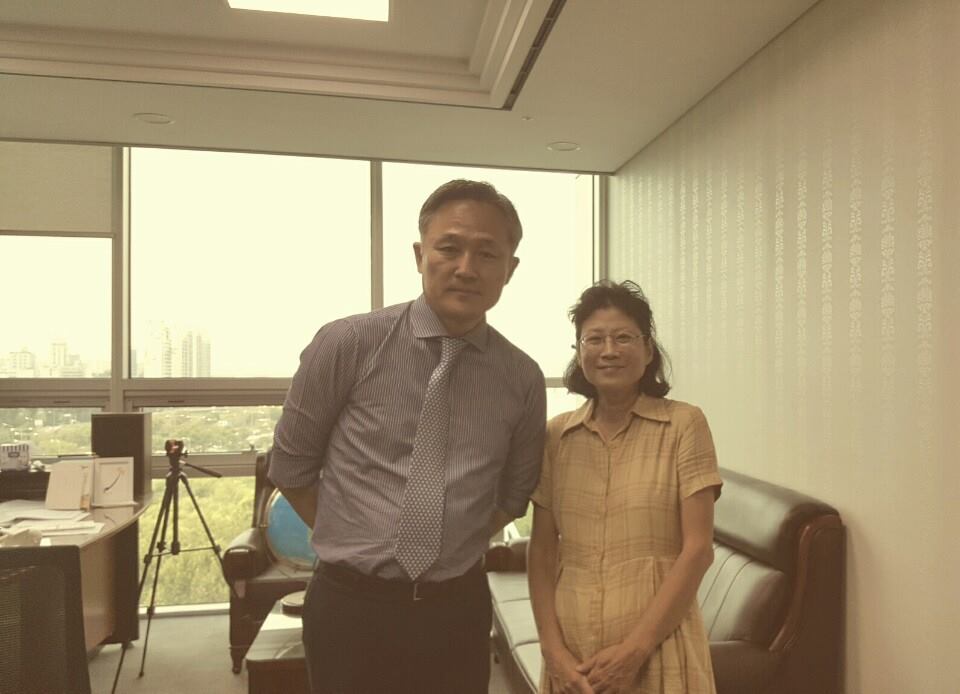 Help End
the South Korean Dog Meat Cruelty.
Fund Documentary by
the Korea Observer.

Wear one of our t-shirts!
Help fight the South Korean dog and cat-meat cruelty and help bring awareness to our campaign. 100% of the funds raised from the sale of these t-shirts will be donated to the documentary project by the Korea Observer.

Click HERE to buy one TODAY.

Photo: Daniela and Sam wearing our t-shirts. Fishermans' Wharf. Aug 13, 2016.
Join us in San Francisco – Sept 24, 2016
Leafleting and Informational Event on the South Korean Dog Meat Trade
We will be displaying our banners/posters, handing out leaflets and collecting petition signatures against the extremely cruel South Korean dog meat trade, at this famous San Francisco tourist attraction and landmark. Click to see the photos from our previous event on August 13, 2016!
Free T-shirts and cold drinks are provided to volunteers at this event.
Location: San Francisco, Fisherman's Wharf located near the corner of Jefferson and Powell streets along the chain link fence.
Date/Time: September 24, 2016 Saturday. 9:30am – 4:30pm. Come when you can and stay as long as you can.
Contact: Contact
RSVP on Facebook or send us a message if you will be coming. Thank you!
Dogs are welcome! :O) Woof! Hope to see you there!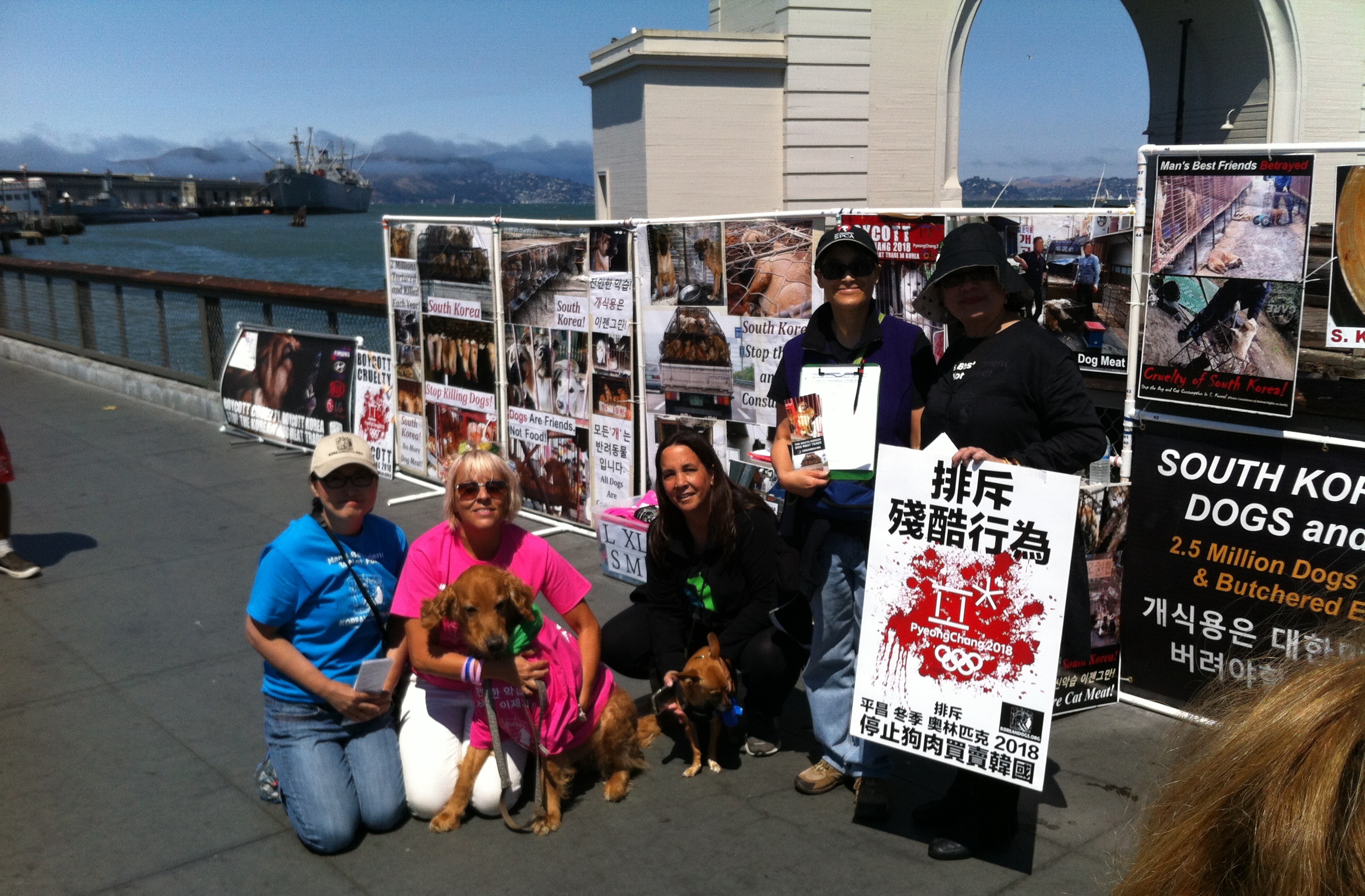 "The more I know about people, the more I like my dog."
-Mark Twain