Newsletter – January 31, 2018
Click

HERE

to see this newsletter from our homepage.
​
[URGENT]
​PyeongChang 2018 Athletes,
Please speak out against animal cruelty!
The countdown to PyeongChang 2018 has begun. On their website, there is now a list of all the participating athletes. Let's ask these athletes to speak out against the cruel dog and cat meat trade in South Korea and help save the millions of animals each year that suffer from horrific brutality and mass slaughter.
Click HERE to take action.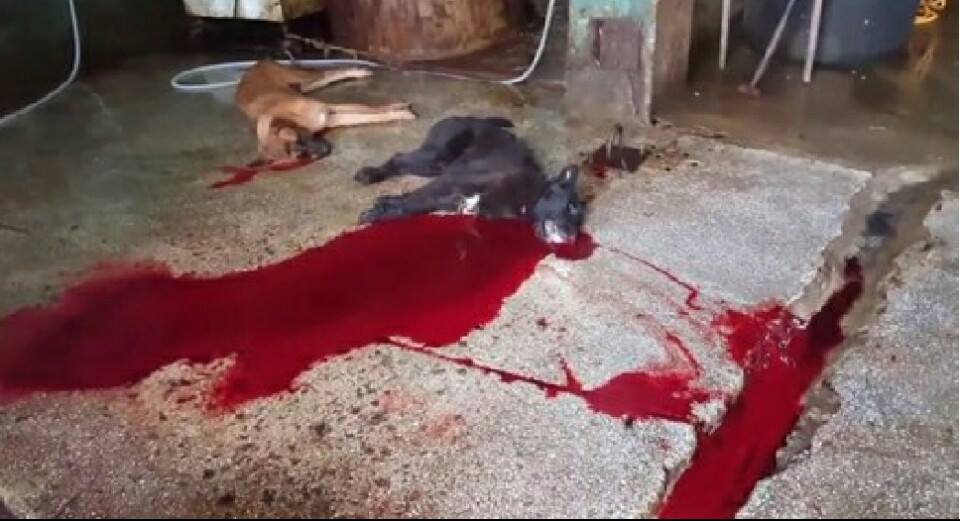 The Countdown Has Begun!
PyeongChang 2018 Olympics is only 7 days away!
This could be a once in a life time opportunity to shine a spotlight on South Korea's appalling dog meat industry and to put pressure on their government to take action to end this horrific cruelty. So, let's keep it going!
We have campaigns requesting the Olympic teams to take a stand and speak out against the cruel dog and cat meat trade in South Korea, the host of the 2018 Winter Olympics (PyeongChang 2018). There are several ways you can help fight against this cruelty.​
​Photo: Yellow dog.
Please click each to take action TODAY. Thank you!
We have been deceived about dog meat.
Dr. Hong Hae-geol, Medical Channel "After the rain" President and Seoul National University Medical School Medical Doctor, published an article breaking the myth and false claims about the nutritional benefit of dog meat. Thank you, Dr. Hong! It seems that even Dr. Euishin Kim was deceived. Click HERE to learn more.
Thunderclap Campaign "Boycott PyeongChang 2018!"
Our Thunderclap campaign has previously been twice a month, but during the PyeongChang 2018 Olympics on February 9 through February 28, it will be ongoing daily. So please keep participating and sharing! Thank you! Click HERE to join now.
Adopt dogs rescued from dog meat industry
by SaveKoreanDogs.org
Dogs rescued from dog meat industry in South Korea by Nami Kim and her team are waiting for their loving and caring forever homes. Click the below button to learn about how you can adopt them. Thank you for opening your heart and your home to these angels!
Click HERE to see the dogs available for adoption.

​Photos: Madeline was rescued together with Bob on the 23rd Jan 2018. She just had 6 puppies but one didn't make it. SaveKoreanDogs.org