Newsletter – June 13, 2018
Update on Gupo Market Dog Cruelty Case | Friendship City Campaign – Taean-gun, South Korea – Glynn County, Georgia
Click

HERE

to see this newsletter from our homepage.
​
Friendship City Campaign – Taean-gun & Glynn County, Georgia
​Taean-gun became Friendship city with Glynn County in 2017. It's time for action to ask for Glynn County's help in stopping their new friend's horrific and illegal cruelty to dogs and cats.
Click HERE to learn more and take action.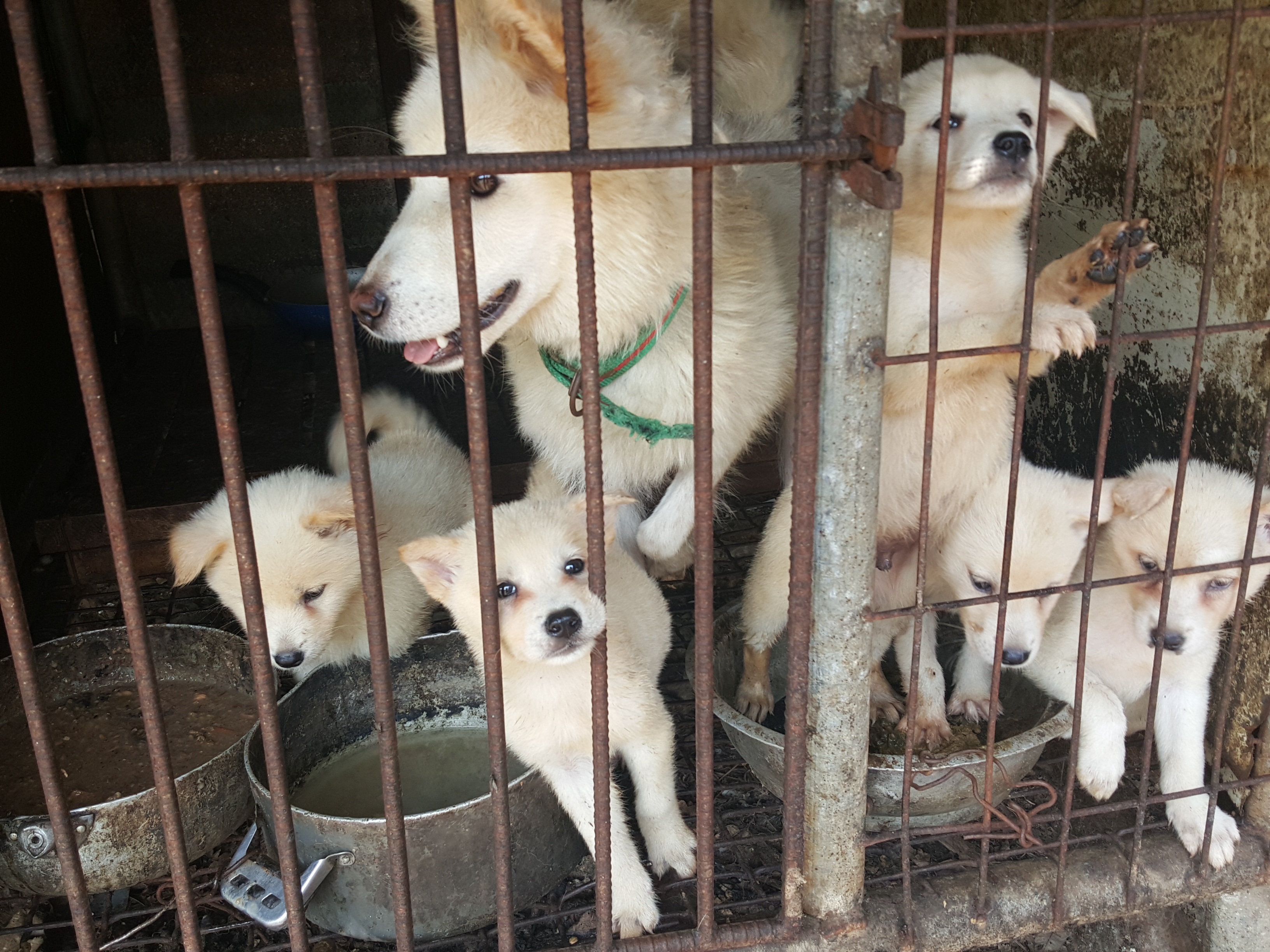 Gupo Market Dog Cruelty Case
First Prison Sentence for Accessory to Violation of Animal Protection Act
For the first time, a prison sentence was given for aiding and abetting in animal cruelty. On May 3rd, animal rights group Coexistence of Animal Rights on Earth (CARE) stated, "The sentence in the dog cruelty case at the Busan Gupo Market is meaningful because it affirms that even without direct involvement in the cruel act, any enablement or neglect of such acts can be a violation of the Animal Protection Act."
On April 24th, the western regional office of the Busan District Court handed down a ruling for the case, which happened last August at the Busan Gupo market. An employee of a health food (dog elixir) shop chased an escaped dog for several hundred meters before tying its feet to a metal snare and then dragging the dog along the sidewalk before slaughtering him.
The employee who abused the dog was sentenced to a fine of 1 million won (approximately $900 USD) for a violation of Article 8, Paragraph 2, Items 1 and 2 of the Animal Protection Act. The owner of the health food shop where the violator worked was sentenced to 6 months of imprisonment and 2 years of probation for violating the Livestock Products Sanitary Control Act and being an accessory to the violation of the Animal Protection Act.
Click HERE to learn more.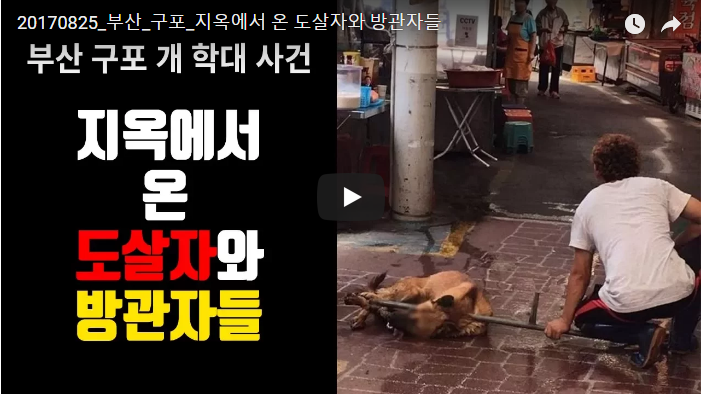 More dogs saved and dog farms closed by Nami and her team!
Nami Kim and her SaveKoreanDogs.org team of rescuers don't rest in rescuing dogs from the horrific South Korean dog meat industry and closing down dog farms/slaughterhouses. But they cannot do it alone. Would you please be their partner in fighting against the inhumane dog meat industry in South Korea and help them continue their important work?

Dogs rescued from dog meat industry in South Korea by Nami Kim and her team are waiting for their loving and caring forever homes. Thank you for opening your heart and your home to these angels!

Click HERE to see the dogs available for adoption.
Click HERE to follow SaveKoreanDogs.org on Facebook for the latest updates.

Video: SaveKoreanDogs.org closing down dog farm and dismantling wire cages where the dogs were kept. Click HERE to watch the video.
Please donate to SaveKoreanDogs.org team so that they can continue to rescue these angels and continue their fight to end the horrific dog meat trade. Thank you!!