Newsletter – November 4, 2016
Anseong, Uiwang – it's your turn! | SaveKoreanDogs – UK & EU Adoptions Now Available
Anseong – place of contradictions and sheer misery!
Anseong is a historically significant and diverse city which is about one hour from Seoul, it's a place where high emphasis is placed on the quality of food being produced there. In light of this restaurant trade has flourished, building on the reputation for 'good food'.
Unfortunately, none of this matters or changes the circumstances for the poor dogs and cats locked into the meat trade. There are no 'welfare standards' for them as they get served up on the menu at many of Anseong's restaurants. Anseong needs to take action NOW to stop the operation of the restaurants, butchers and farmers operating in the sickening, cruel and internationally condemned dog and cat meat trades. Help us tell Anseong the world is watching!
​
Click HERE to learn more and take action!
Click HERE to sign and share petition!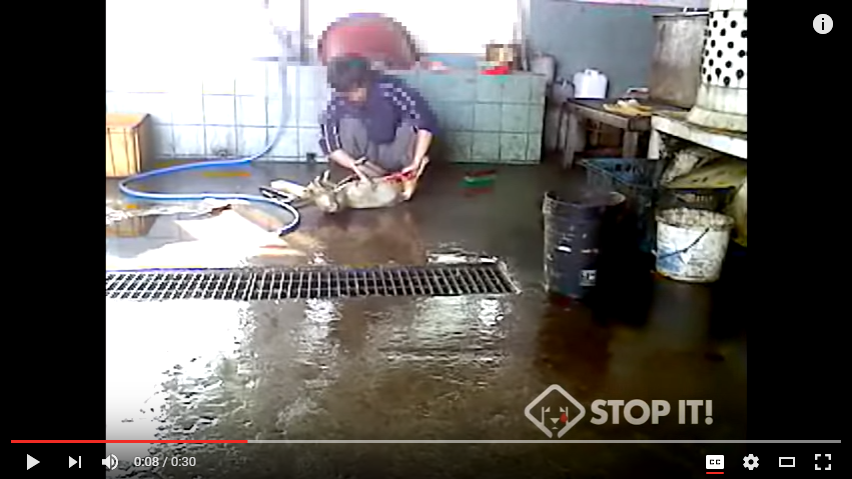 Uiwang Is "Full of Happiness and Hope"
That Is, Except For Its Suffering Dogs and Cats…
Sung-Jei Kim, the mayor of Uiwang, Korea, claims it is "the cleanest and purest city in the Seoul Metropolitan Area"… that Uiwang's future "is full of happiness and hope." But sadly, Mayor Kim's bright and shining city is still happy to harbor a savage trade: its thriving dog and cat meat industry.
In Uiwang's shining city, dogs and cats are still crammed in feces-encrusted cages, witnessing their fellow victims' vicious slaughtered by strangulation, electrocution, beating or boiling to death every single day – until it is their turn to suffer an agonizing death, who tout medieval beliefs about the "health benefits" of the meat from these farmed and stolen pets.
That is NOT the kind of "business" a modern and "happy" city should be harboring! Please urge Mayor Sung-Jei Kim to offer a "future full of happiness and hope" for ALL of its residents – including its animal population.
Click HERE to learn more and take action!
Click HERE to sign and share petition!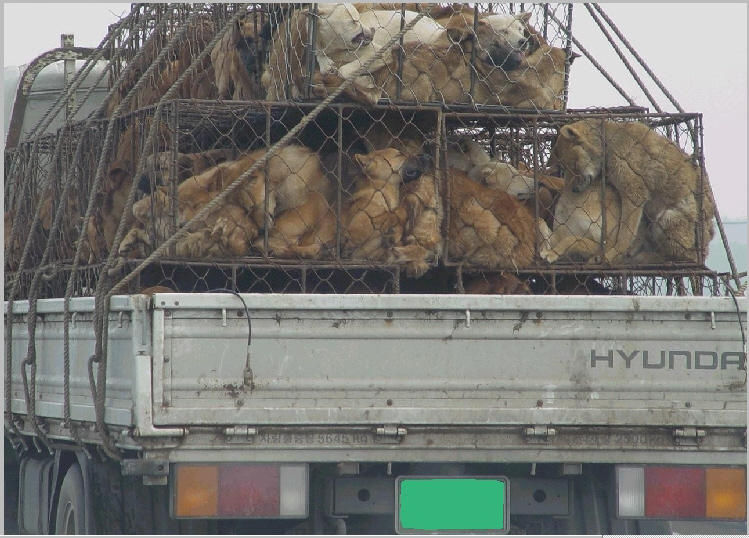 Bucheon Mayor Kim is visiting Sister City Bakersfield
– time to urge the ending of the dog meat cruelty

Bucheon Mayor Man-Soo Kim is visiting Sister City Bakersfield, California from Nov 2nd through 8th. Mayor Kim has already been proactive by taking some major steps to help strengthen the Animal Protection laws in Bucheon – but the illegal dog and cat-meat trades still exist in his city. And, so long as these trades are allowed to operate, the real benefit of 'Animal Protection' will be an unattainable dream and the animals will continue to suffer immensely.
Therefore, this visit will be a good opportunity to contact Mayor Kim to urge him to take affirmative action to bring a complete end to these illegal trades throughout Bucheon.
Please send an email thanking the Mayor of Bakersfield and the members of the city council for responding to our concern. And to also ask them to urge Mayor Kim to make his city the first dog meat free city in Korea.
Click HERE to learn more and take action!
Click HERE to sign and share petition!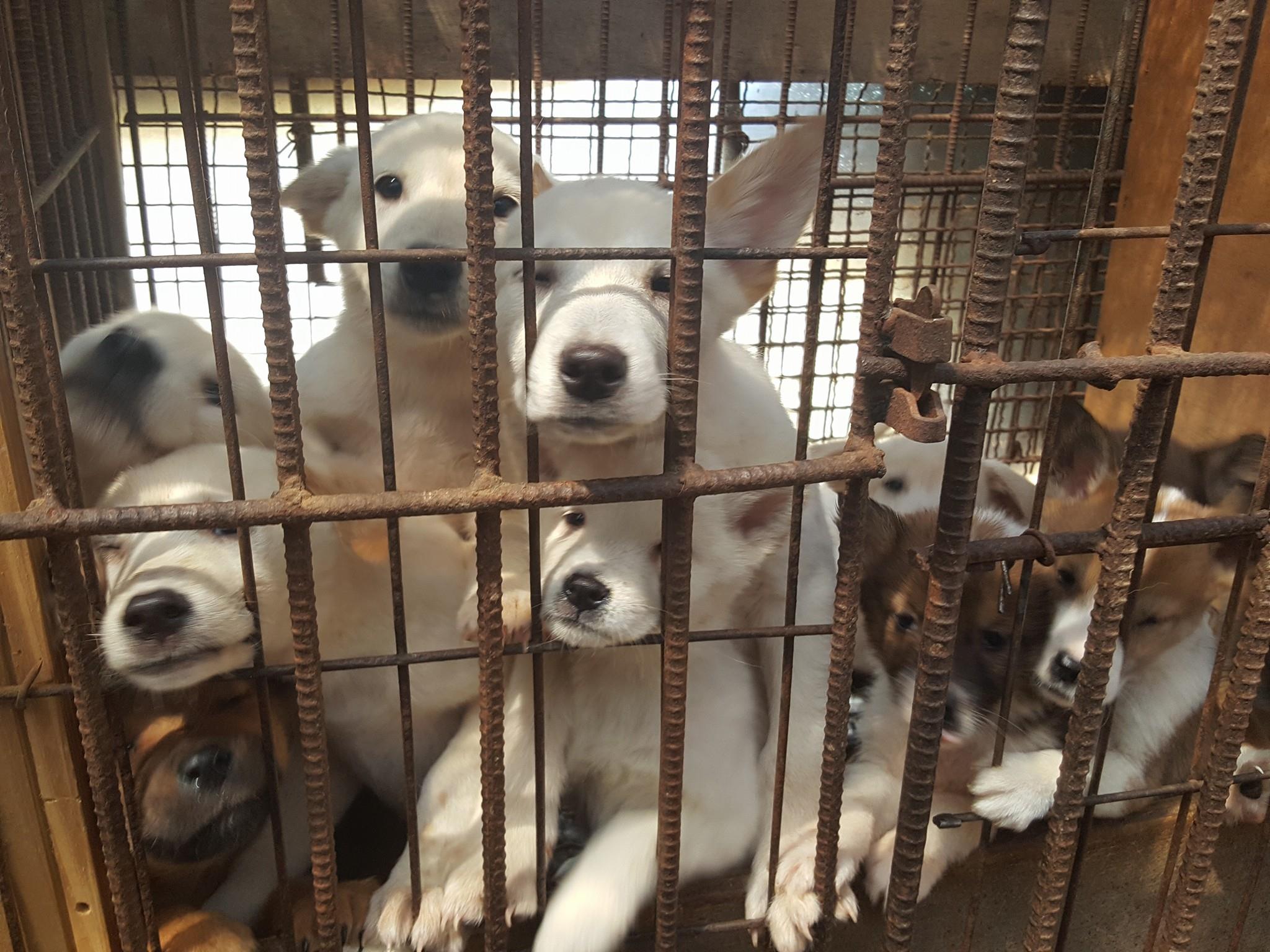 From SaveKoreanDogs – UK & EU Adoptions Now Available
Sharing from SaveKoreanDogs:
The doors are now open to UK EU adopters. This initiative is in partnership with the Dream Pet Hotel, which will provide a total service. The owner couple speak English. Dream Hotel, located in picturesque countryside, offers first class pet care and a total service. We guarantee the hotel provide the best care.
Adopters select a dog first then contact the Dream Pet Hotel and make the payment of $500 per month. The hotel will send staff to pick up your dog/s. The hotel will do all the quarantine paperwork as required by the UK/EU standards. These regions are very strict when it comes to quarantine. Blood test and vaccinations certificates will be issued when your dog is ready to fly.
It takes 4 months to the UK and 6-8 weeks to Singapore and Hong Kong. The months and weeks can vary. It all depends on the blood test results for rabies. If test results are all meeting the standards for UK/EU, then it could take less time. Click HERE to learn more.
Click HERE to learn more about adoption process. Only Serious Homes Please.
Click HERE to get the latest updates on the SaveKoreanDogs' ongoing rescue work.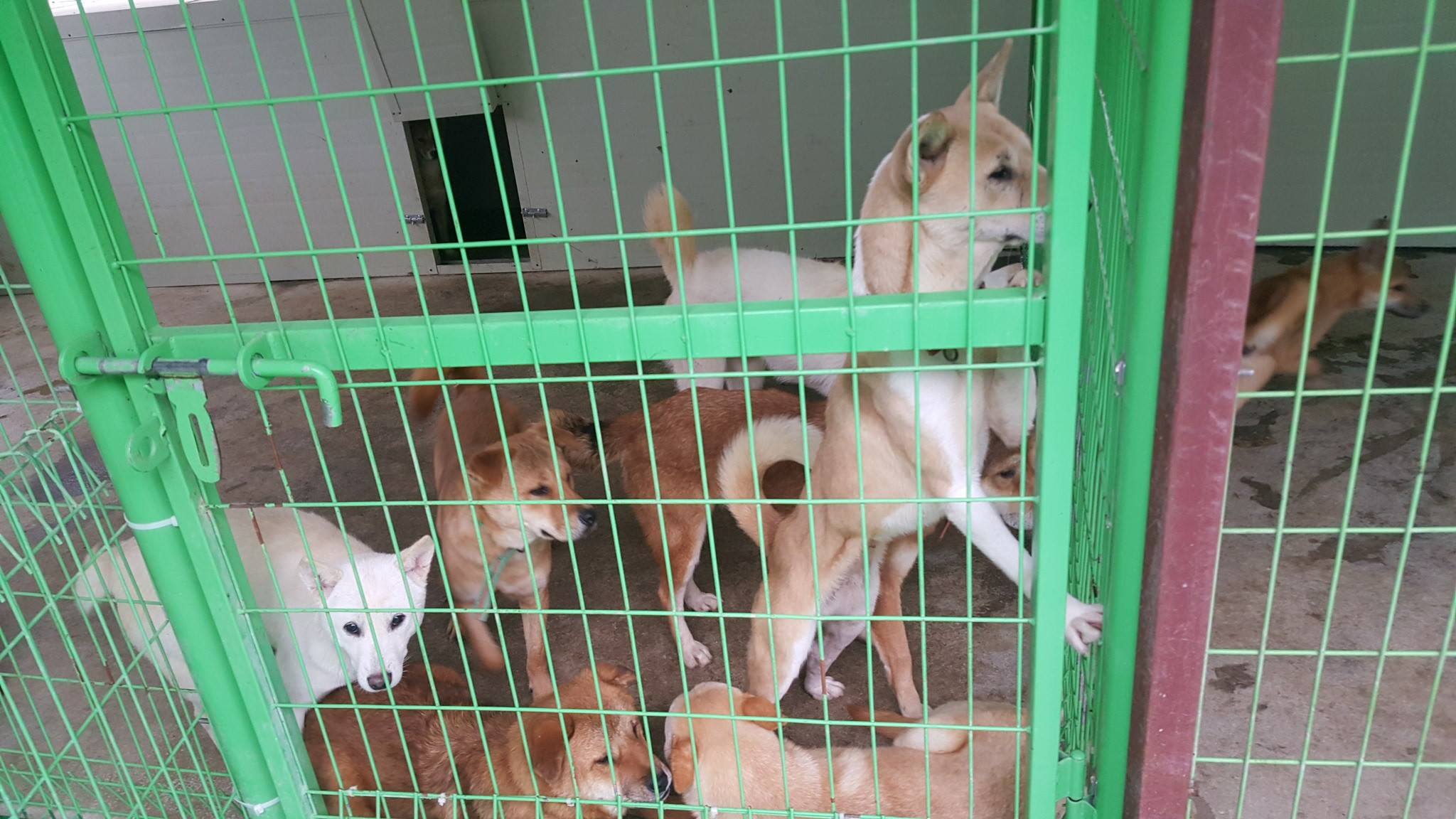 Photo: SaveKoreanDogs. Rescued dogs at the Koreandogs Sanctuary (SaveKoreanDogs).
Help SaveKoreanDogs (Nami Kim) save more dogs
from the cruelty of dog meat trade!
Please donate today!
KoreanDogs.org Fundraiser to Help Support Busan KAPCA
Wear one of our shirts! Help fight the South Korean dog and cat-meat cruelty and bring awareness to our campaign. 100% of the funds raised from the sale of these shirts will be donated to the Busan KAPCA(Korea Alliance for the Prevention of Cruelty).
This fundraising ends on 11/30/16 and the orders will arrive around 12/16/16 before the holidays.
These beautiful shirts make great holiday gifts! Ho Ho Ho! :O)
​
Click HERE to order yours TODAY!

We have many Sister/Friendship City Campaigns going on now.
Please add your voice TODAY to help the Korean dogs.
"If there is no struggle, there is no progress.
Those who profess to favour freedom, and yet deprecate agitation, are people who want rain without thunder and lightning. They want the ocean without the roar of its many waters.
Power concedes nothing without a demand. It never did and it never will."
– Frederick Douglass