Newsletter – January 8, 2017
Change is happening | Soi Dog Petition
Click

HERE

to see this newsletter from our homepage.​
South Korean government takes
​long-awaited steps for companion animals in 2017.
The South Korean government is finally feeling the heat from the global campaigns against the inhumane dog and cat meat industry. The many years of hard work by animal rights activists and organizations both within Korea and abroad seem to be paying off, even if the ultimate goal of banning the sale of dog meat has not yet been reached.
On December 26, 2016, the Korean news organization 'Animal Doctor' reported that the government is making some significant changes and improvements to their laws governing treatment of companion animals. This is welcome news and a victory, and proof that our campaign is working. It also encourages us to fight even harder to ban the cruelty of the dog and cat meat industry.
Click HERE to learn more.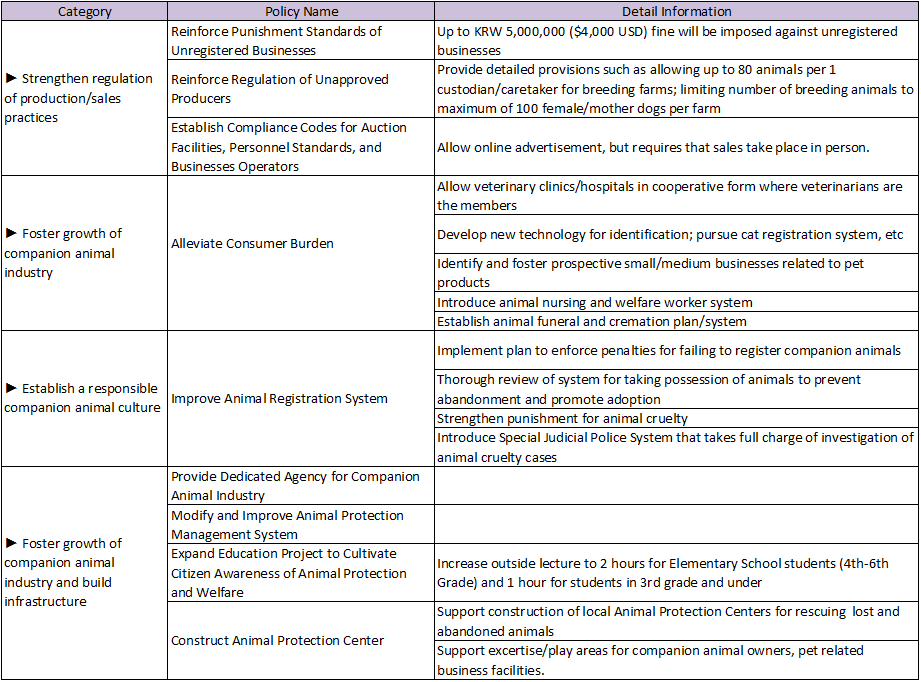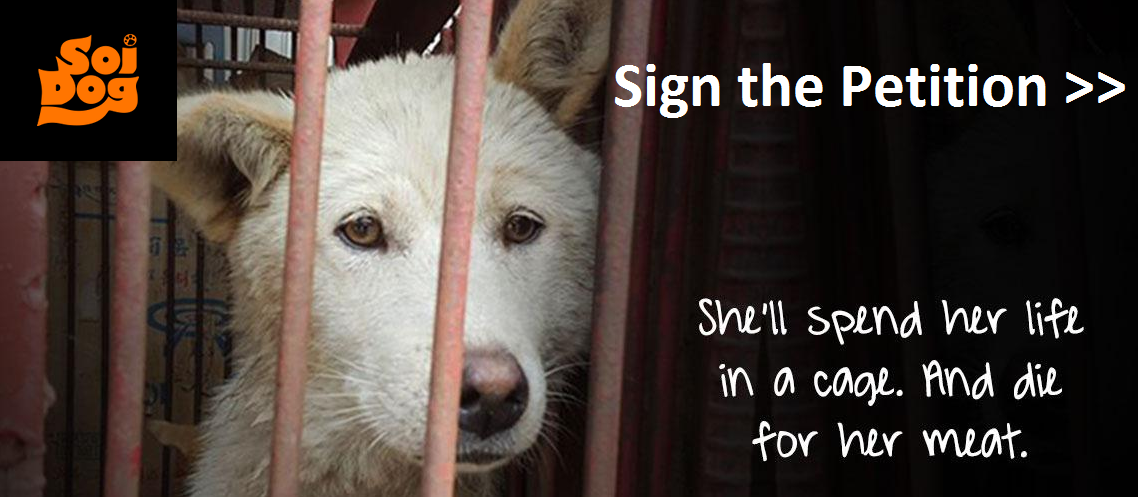 ​HELP SHUT DOWN SHOCKING
'MEAT DOG' FARMS IN SOUTH KOREA
Take action now to stop millions of dogs from being bred in horrific 'farms' then slaughtered for human consumption.
Ask South Korea's government to change the laws, so dogs can no longer be farmed and slaughtered for their meat.
Millions of puppies are crammed into crowded, filthy cages until they're big enough to be butchered for their meat. They suffer from the torments of boredom, cruel confinement and fear.
But an astounding recent event has provided hope for an end to this horror: public pressure has forced authorities to ban the slaughter of dogs at Moran Market – Seoul's largest dog meat market.
Please help build on this momentum and get grim factory farms shut down too.
Add your name to the petition now.
You'll help spare beautiful dogs from a lifetime of anguish, and an inhumane death.
South Korea is the only country where large-scale, widespread dog farming still goes on. But with your action today, you can help make it the last country.
Click HERE to sign.


Engaged Buddhist and Zen Master Thich Nhat Hanh,
please speak out against the brutal dog meat trade.
Zen Master Thich Nhat Hanh is a highly revered spiritual leader, poet and human rights activist known around the world. He is one of today's best known Zen Masters and his teachings on mindfulness and practicing peace are followed worldwide. He has published more than 100 books, including over 40 in the English language.
Thich Nhat Hanh was born in Vietnam on October 11, 1926 and became ordained as a novice monk when he was 16 years old. Thich Nhat Hanh has since founded several practice centres around the world, and continues to travel, despite suffering a severe stroke in 2014.
We would like Zen Master Thich Nhat Hanh to speak out against the practice of eating companion animals and the cruelty involved in the trades, and to share the Buddha's teachings on compassion to animals to his followers and to the world.
Click HERE to take action.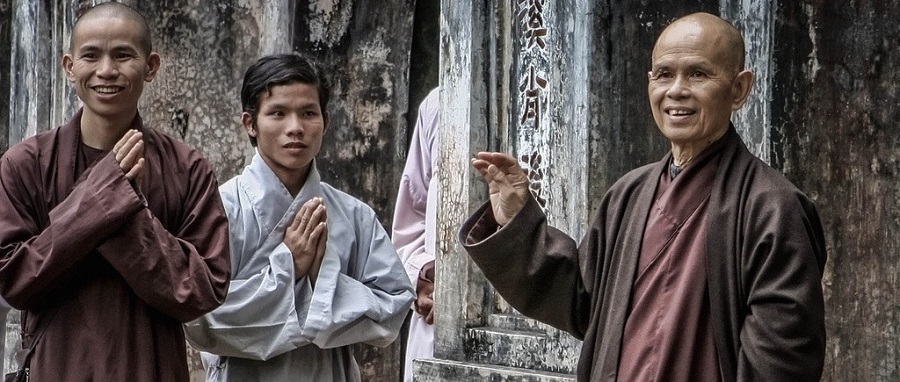 ​Without fear, we are able to see more clearly our connections to others.
Without fear, we have more room for understanding and compassion.
Without fear, we are truly free.
​

– Thich Nhat Hanh