Newsletter – July 14, 2018
Join us from your home! | Urgent – Deadline Imminent!
Click

HERE

to see this newsletter from our homepage.
​
Join us from your home!
Phone Blitz in solidarity with the 2018 Boknal Demonstrations
For the fourth year in a row, the Animals' Battalion will be holding a series of demonstrations outside the South Korean Consulate in New York City. We are excited that this year, thanks to Stephanie and Peter Holman, the same demonstrations will be held at the South Korean Consulate in Seattle. Their purpose is to make the South Korean Government aware of how strongly we abhor their indifference to the mass cruelty and suffering inflicted on sentient animals in the dog and cat meat trades, and the failure of the government to bring about an end to this evil industry.
Click HERE for the New York Demonstration.
Click HERE for the Seattle Demonstration.
​In mutual support with the Animals' Battalion, the Holmans and KoreanDogs.org, no matter where you are in the world, we really hope that you can show your support and make your feelings known, by joining us to be part of 'one voice': we are asking you to take part in a telephone and mail 'blitz' at the same time as these demonstrations are being held, to back them up by getting your own message across to the South Korean Embassy and Consulate General offices within your country. Click HERE to learn more and join us!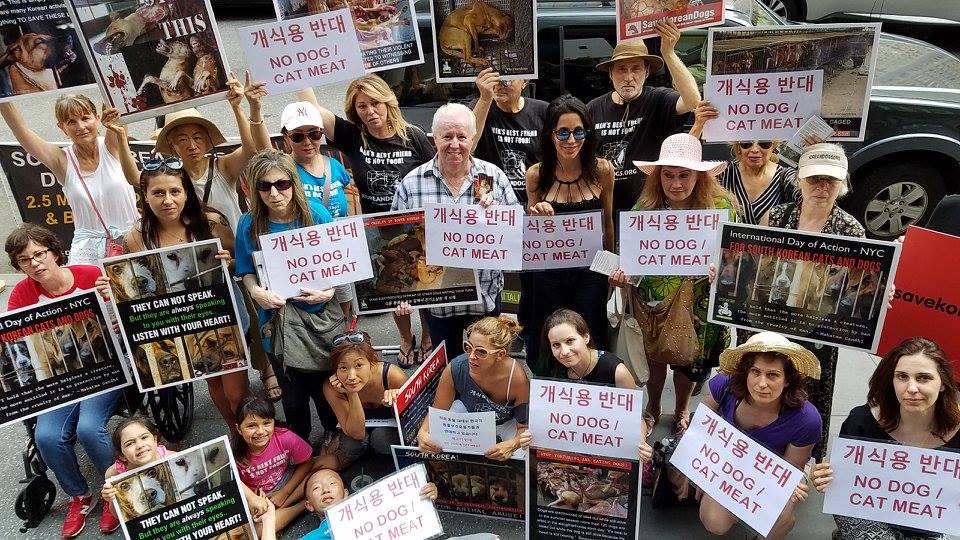 South Koreans: start taking responsibility for enforcing your own country's laws: stop the illegal dog and cat meat trades.
Despite the fact that dog and cat meat consumption is an everyday occurrence and is being carried out all over South Korea, it is NOT LEGAL in that country. Their Government does nothing to stop this illegal practice and they seem happy to ignore it; many Korean citizens are just as apathetic and must also be held accountable.
This is the 21st Century, and it is high time that all South Koreans, leaders and general public alike, stand up and take responsibility to enforce their own country's laws. South Korea and South Koreans cannot continue to ignore these brutal and unethical trades, so let us campaign to urge each of South Korea's cities to enforce their laws and to put an immediate end to these illegal dog and cat meat trades.
Click HERE to sign the petitions calling for the most populous cities in South Korea to put an end to these illegal trades. Postal addresses for the Mayors are shown in the change.org petition.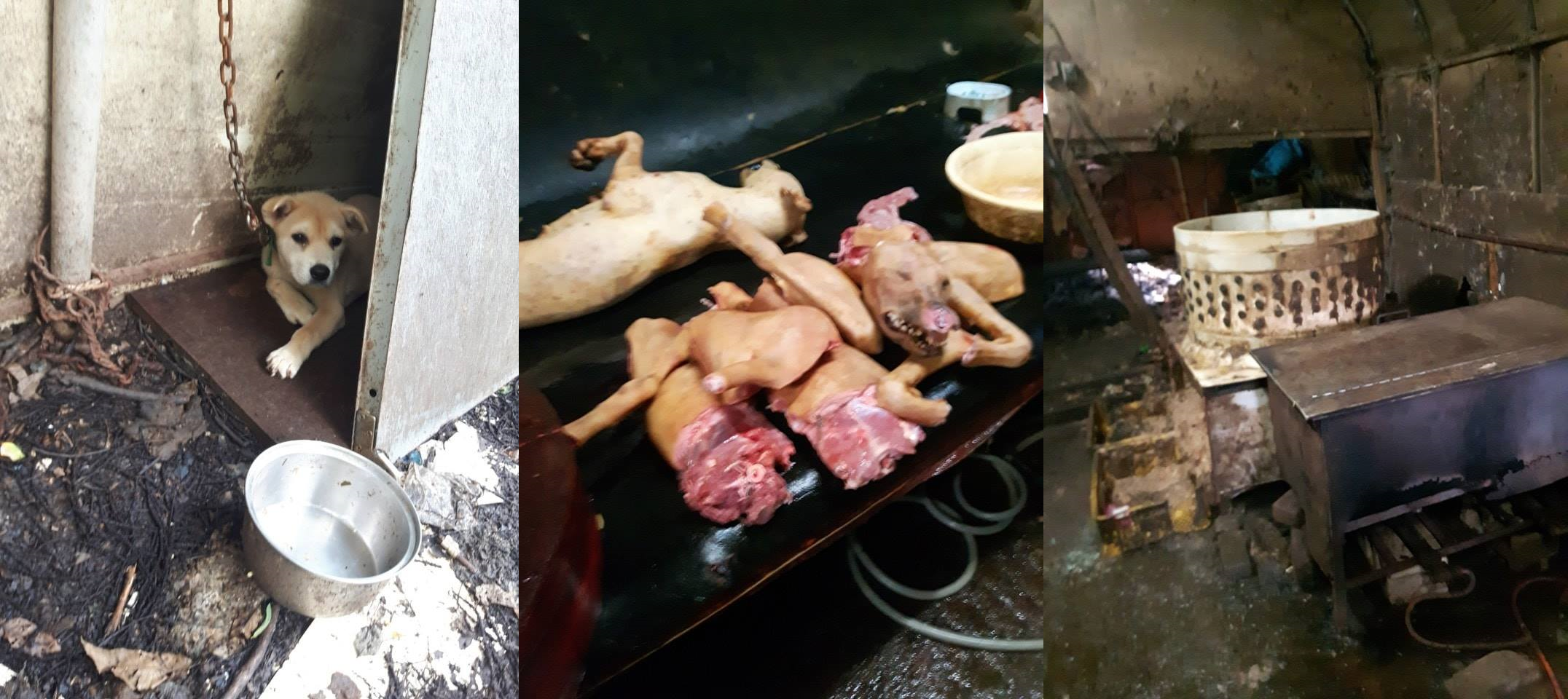 URGENT! DEADLINE IMMINENT!
Clicks for 2 Official Korean Government Petitions
against Dog and Cat Meat Consumption!
Petition #1 ​ Korean activists against dog and cat meat cruelty have started a petition campaign through South Korea's official government petition site. There have been countless petitions through the years, but this one is very special and important, because with 200,000 signatures, the Korean government is required to review the petition demand and issue a response. Let's double the number of signatures. We can do it! Deadline – July 17, 2018. Let's get everyone signed so that our voices for the dogs and cats of South Korea are not wasted and we can bring about change for these poor animals, once and for all. Thank you!!
​
Click HERE to learn more and take action.
​Petition #2 The instruction for signing is the same as the one above. English translation of the petition is in the petition itself. Please sign and share today: Click HERE to learn more and sign.
Adopt dogs rescued from dog meat industry by SaveKoreanDogs.org

A group of young activists and rescuers are walking across South Korea raiding and reporting dog farms and slaughterhouses. They are few but their courage is incredible and inspirational. Nami Kim joined them on their mission when they arrived in Gimpo to rescue as many dog as they can. Click HERE to follow their journey.

Dogs rescued from dog meat industry in South Korea by Nami Kim and her team are waiting for their loving and caring forever homes. Thank you for opening your heart and your home to these angels!

Click HERE to see the dogs available for adoption.
Click HERE to follow SaveKoreanDogs.org on Facebook for the latest updates.

Video: SaveKoreanDogs.org.
Please donate to SaveKoreanDogs.org team so that they can continue to rescue these angels and continue their fight to end the horrific dog meat trade. Thank you!!