Newsletter – March 21, 2016
South Korea's Animal Protection Law allows burning, bludgeoning and hanging animals alive???
In response to the petition letter we sent to the South Korea's Supreme Prosecutors' Office regarding the horrific violation of the Animal Protection Law that the illegal dog and cat meat industry commits, the response we received was beyond insufficient and unsatisfactory.
Click HERE read!
Click HERE to sign petition.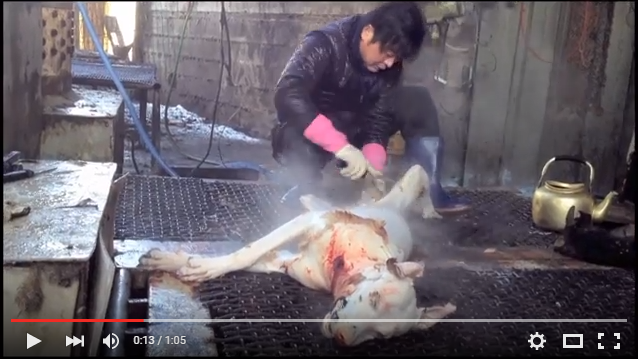 Bakersfield Mayor Harvey L. Hall: Tell Sister City Bucheon, South Korea, That We're Opposed to the Torture and Consumption of Dogs and Cats.

Bakersfield, California became Sister city to South Korea's Bucheon in 2006.

Yet Bucheon, South Korea is responsible for the ongoing horrendous torture and killing of dogs and cats. Bucheon is one of the largest dog meat consumption areas in South Korea.

​If you have ever wondered what hell would be like, just visit or watch the videos of dog farms and slaughterhouses scattered all throughout Bucheon. There are countless dog farms from small to very large, markets, and restaurants where the dogs, who have been tortured their entire lives, end up being slaughtered in the most inhumane ways, such as by electrocution, hanging, or beating, and then thrown into boiling water – sometimes while they are still alive.

Click HERE for more info and to take action.
Korea smiles and the world smiles back???
With the 2018 Pyeonchang Winter Olympics coming up in South Korea, their government agency for promoting tourism, Korea Tourism Organization, is embarking on the nationwide campaign – "K-smile, Korea smiles and the world smiles back." This endeavor would attempt to showcase South Korea as a modern, forward thinking and kind nation to tourists.
This illusion could not be farther from the truth.
South Korea continues to support and permit a horrific and illegal dog and cat meat trade that subjects millions of animals to abuse, torture and murder on a daily basis. While animal protection laws have been put in place to protect prohibit these practices, the government and its law enforcement do nothing to prevent the continued butchering and sales of these animals.
We need to show South Korea that we will not endorse, visit or financially support with our tourism a country whose barbarism and base indifference to the suffering, murder and consumption of dogs and cats is absolutely unacceptable.
Please help us raise our voices together as One to say we will not accept this, and as fellow sentient beings we will not stand for this illegal industry to go on any longer!
Click HERE to take action.
Photo: Seoul Gyeongdong Dog Meat Market where dogs are slaughtered while you wait. Nami Kim Team.
​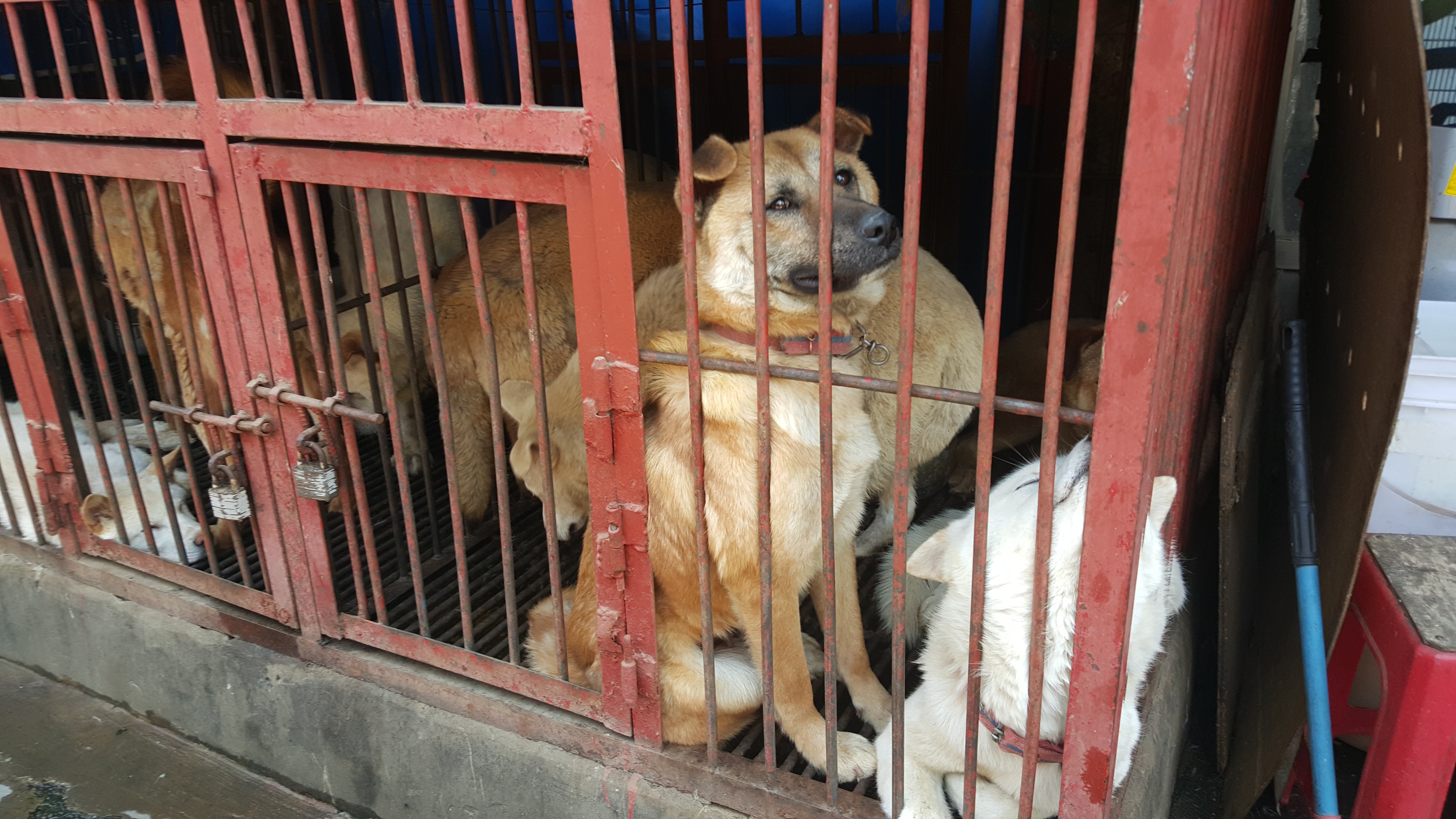 Join us in Washington DC and San Francisco this weekend!
Washington DC Event:
This Saturday, March 26th
The National Air and Space Museum
RSVP on Facebook Event!
​San Francisco Event:
We had rain last Sunday so this event is rescheduled for this coming Sunday.
This Sunday, March 27th
Fisherman's Wharf
RSVP on Facebook Event!
​

[Urgent Call for Action] Beautiful City of Bologna, Italy became Friendship City with the "Hell on Earth" Seongnam, Korea.
It is terrible news that, just two months ago, Bologna (one of the most beautiful cities in Italy) chose to sign a Friendship City agreement with Seongnam, in South Korea – a city which can only be described as "HELL ON EARTH". "Hell" because this city has the largest dog meat market in Korea.

When Bologna chose to affiliate their historic city with Seongnam, I am quite sure that none of their City Officials would have been aware of the horrendous atrocities that are daily being carried out in their new Friendship City. And I am equally sure that they will wish to join with us by helping to put an end to this evil.
Our Italian volunteers are trying very hard to get a meeting with the Bologna Mayor Merola so we need your support desperately. Please take simple and quick actions

TODAY

!

Please take action and sign our petition TODAY asking the Bologna Mayor to urge their new Friendship City, Seongnam, to close down their horrendous dog markets, their dog farms and their slaughterhouses. Please click HERE to take action.

Please sign both our English and Italian petitions!
English Petition
Italian Petition

Seongnam is also Sister City with Aurora, Colorado. Please click HERE to take action today to protest against the Seongnam's horrific brutality.
​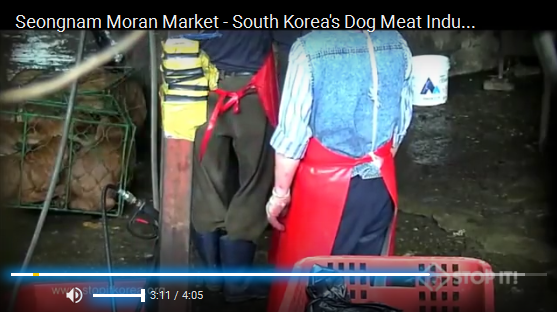 "It's a matter of taking the side of the weak against the strong, something the best people have always done." ~Harriet Beecher Stowe